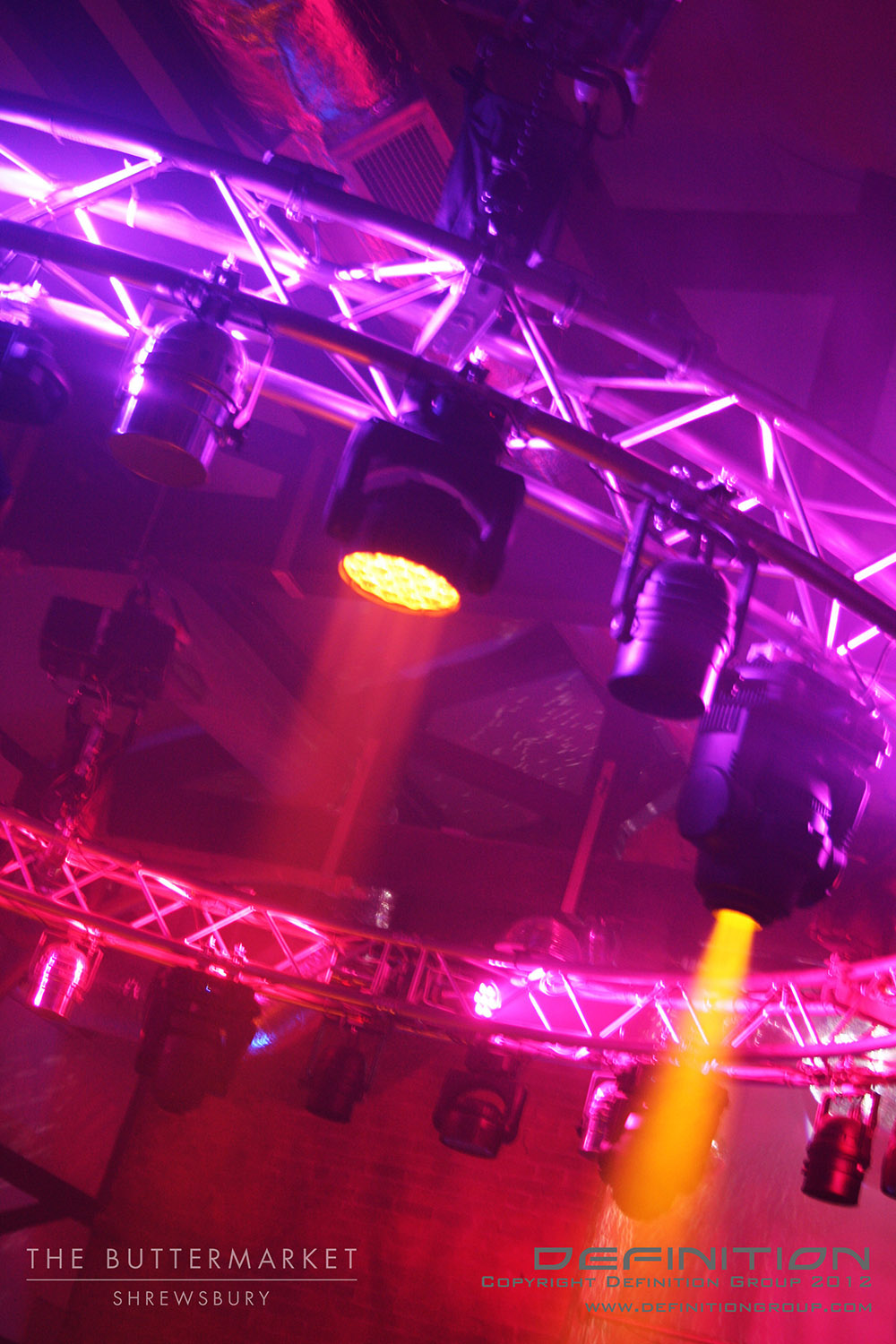 Award-winning Martin LED for The Buttermarket
November 09, 2012
UK-based sound and lighting company Definition Group (http://www.definitiongroup.com/) has delivered one of its finest installs yet, The Buttermarket in Shropshire, a new entertainment venue with a sound and lighting experience that truly puts the superclub back on the map.

The venue can host a variety of events including club and live functions and award-winning Martin MAC 350 Entour and MAC Aura LED fixtures get in on the act on both fronts. The Martin fixtures are mounted on a fully moving circular rig which lowers and tilts to any angle up to 60 degrees.

Lighting in the club's cellars was a challenge with the extremely low ceiling a one-of-a-kind bespoke pixel-mapped video system that turns the entire ceiling into an effective "video screen" via Martin Professional's Maxedia media server.

The Buttermarket's top quality audio, lighting and laser systems make for a genuinely breathless experience. "This is truly setting the standard for today's multi-purpose entertainment venue with Definition Group at the leading edge of high-end," says Adam Hornblow, Managing Director at Definition Group.

"Besides their role as the main club lighting, the MAC LED fixtures were chosen for their ability to perform as lighting for live events, particularly the MAC Aura with its color balance, zoom and back glow effect. The Mac Entour is used to project the Buttermarket logo and is also used as a followspot with its nice crisp edge and iris," Adam concludes.