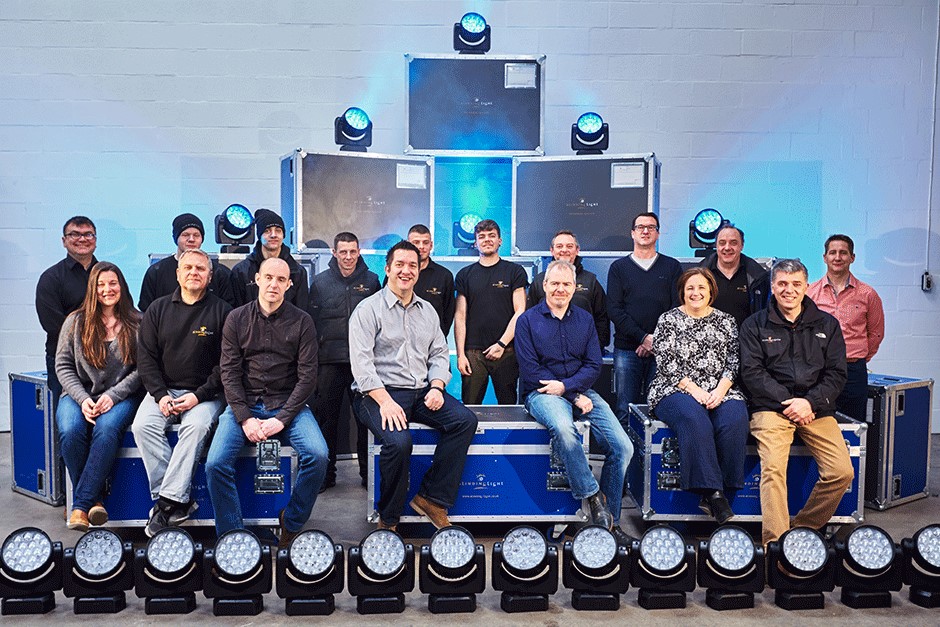 Blinding Light Chooses Martin by HARMAN MAC Aura XB to Expand its Wash Light Inventory
May 19, 2016
Super bright, high-impact color performance from a compact, light-weight LED wash make the Martin MAC Aura XB the smart investment for large UK rental company
Corporate and event lighting specialists, Blinding Light Ltd., recently expanded their wash light inventory by making a substantial investment in Martin by HARMAN MAC Aura XB LED wash light fixtures. For 15 years, Blinding Light has worked with a diverse range of clientele to deliver everything from corporate and architectural lighting, to sporting and special events. Their experienced team members pride themselves on delivering exceptional results time and time again.
"When it came to sourcing and purchasing new moving LED wash lights we wanted to evaluate all the products available in the market," said Dominic Sheerman, Account Director, Blinding Light. "It soon became obvious that the MAC Aura XB was the perfect choice for our requirements. These fixtures are just about the brightest we've seen for their size and are fast becoming the industry benchmark for wash lights. The MAC Aura XB fixtures are ideal for creating high impact color washes, and they're light-weight and small which makes them perfect for the majority of our work. Their compact size also means they save truck space when compared to similar fixtures."
The MAC Aura XB features a new, super bright, single lens wash with fully premixed color and an optimized lens design for tighter beams and more even washes. Martin's unique and patented Eye-candy Aura Effect™ is also part of the package. The fixture's light weight, compact design, excellent power efficiency and long service life make the MAC Aura XB the ideal choice for a wide range of installation, touring, and rental applications.
"As a lighting rental company, return on investment is a key priority, but at the same time we need to ensure that we invest in equipment that our customers want to use," said Sheerman. "We received a number of positive reviews about the MAC Aura XB from a large segment of the LDs that we work with on a regular basis and ultimately it was this increase in demand that drove our purchase."