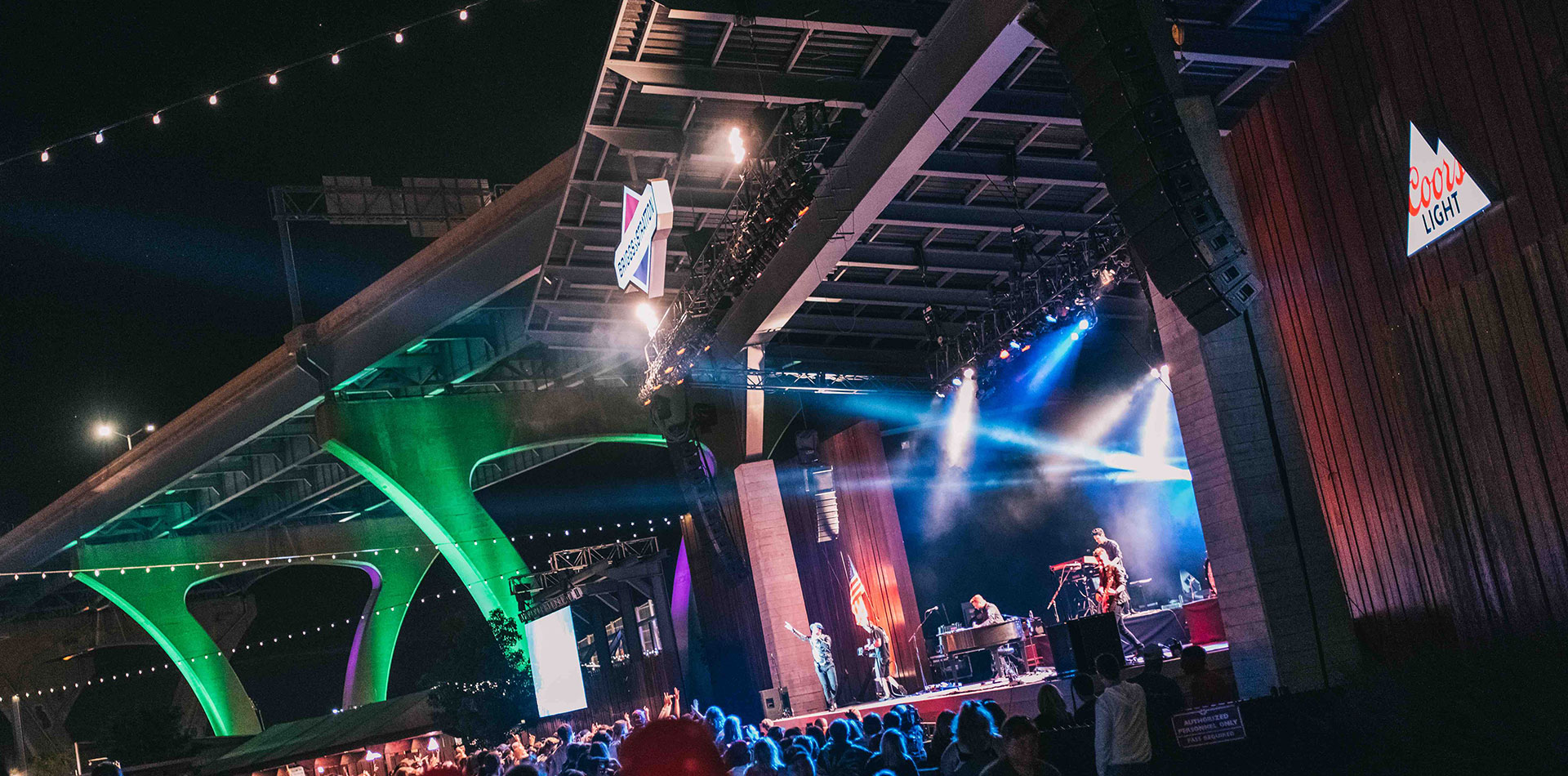 Clearwing lights Summerfest with 76 MAC Axiom Hybrids from Martin by HARMAN
August 03, 2016
Leading national integrator invests in true all-in-one fixtures that combine beam and spot functionality into a compact unit while also offering diffused wash and remarkable intensity
Martin by HARMAN MAC Axiom Hybrids were selected by Clearwing Productions to light many of the stages of the biggest annual music festival in the world, Summerfest. The festival, which draws close to one million fans each year, provides the backdrop for the music industry's hottest stars, emerging talent and local favorites to create unforgettable live music experiences in a world-class festival setting.
Renowned as one of the leading rental companies for touring, festivals and concerts in North America, Clearwing has purchased 76 of the new compact, all-in-one hybrids specifically for Summerfest, installing them on six out of 11 of the festival's permanent stages. Twelve MAC Axiom Hybrids are now in use on each of the stages of the BMO Harris Pavilion, the Miller Lite Oasis, the Briggs & Stratton Big Backyard as well as others.
"One of the main features of the Axioms that we like is being able to access multiple effects in a compact, low-power fixture,"said Ania Dankow, Operations/Logistics – Lighting for Clearwing. "You don't have to switch modes on the fixture to go from a tight beam to a wide zoom; it's a nice fluid motion."
Dankow also appreciates that all features of the fixture are available in one mode. "You basically get everything all in one mode on the Axioms," says Dankow. "That's a unique feature; with some of the competitors, you have to pick the feature you want. You can either have that tight beam or the wider zoom, but not both at the same time."
"The color mixing is great on it," Dankow added. "We also like the fact that it has an independent CTO wheel, which is nice because you can roll that in and not have to affect other color wheels. It's lightweight, bright and it's fast."
The fixture's seamless zoom and focus capability eliminates the need for dedicated beam or spot modes and allows for both instant as well as discrete transitions from a high-intensity collimated beam to a flat field spot. The MAC Axiom Hybrid's precise optical system offers high contrast, both in mid-air and projection, as well as a surprisingly flat field not often seen with this short-arc lamp technology.
Photography Credit: Sara Bill Photography

ABOUT CLEARWING
Clearwing Productions is a full-service production company with the expertise to support any size concert or festival, multi-stage or multi-city. Clearwing's extensive inventory of audio, lighting, video, staging and backline gear has been used on large-scale festivals, big-name tours and live events across North America. Specializing in live entertainment, Clearwing got its start in 1976 by providing audio and staging rentals for festivals in the Midwest. Today, some of the largest music festivals in the country depend on Clearwing's gear and technicians, including Summerfest, TomorrowWorld and Spring Awakening, to name a few. Learn more about Clearwing at: www.clearwing.com