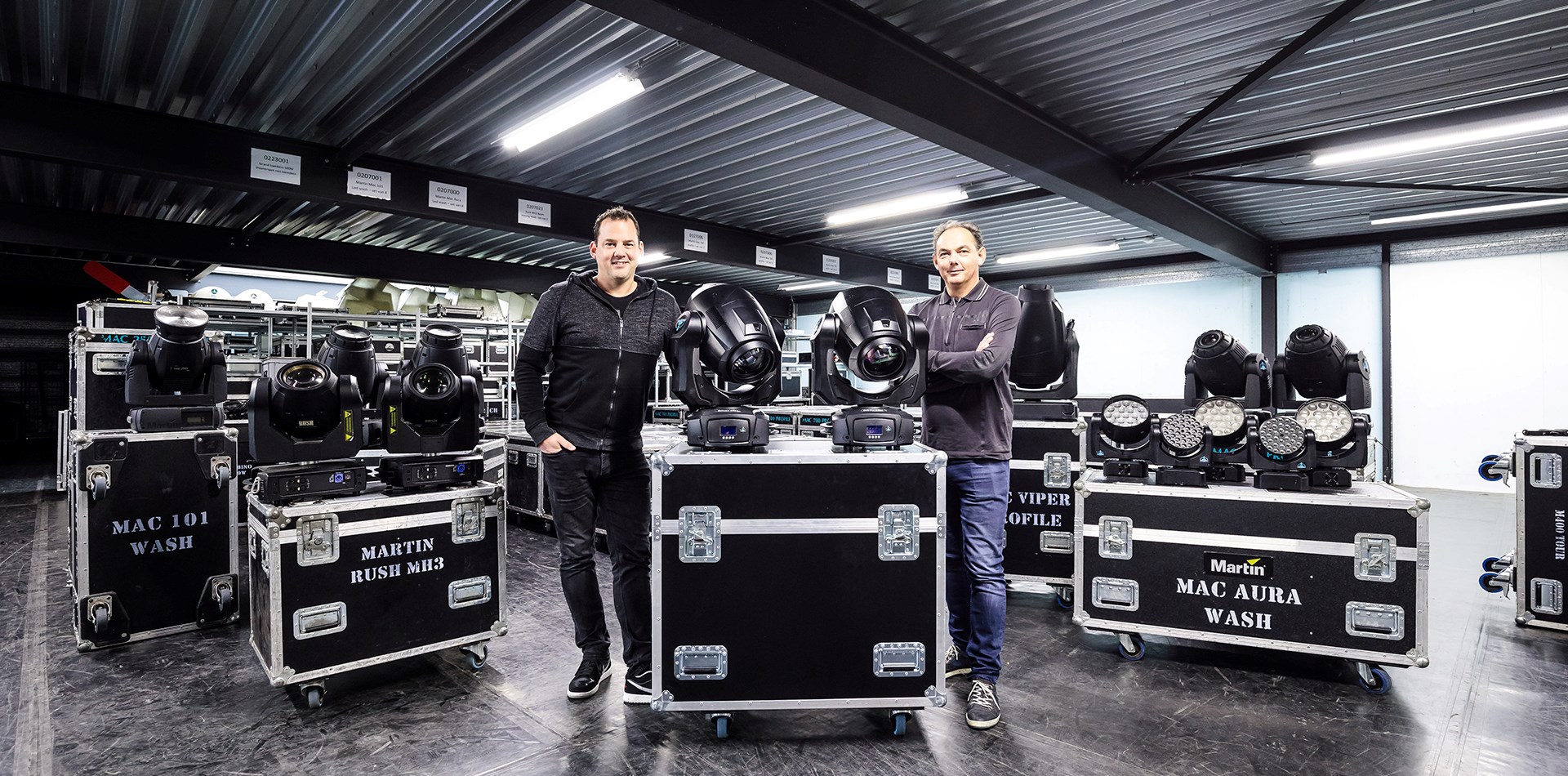 Dutch Rental Company HVR Expands its Martin Professional Range with the MAC Axiom Hybrid
June 12, 2017
To fulfill market demands for versatile, high output moving heads, HVR Show Equipment in Holland expanded their rental stock with the MAC Axiom Hybrid.
For years, Martin Professional's products have been the backbone of the rental range of Dutch rental company HVR Show Equipment. Providing full technical solutions for corporate and public events, theatre productions and a large number of bands and artists, HVR spans a versatile range of segments. In addition, many industry colleagues also call on HVR for dry hire.
What started with the MAC 250 series soon turned into a wide range of moving heads, such as the MAC Viper Profile, MAC Aura, RUSH MH3 Beam, MAC 700 Profile & Wash, and MAC 101.
"We are very pleased with the reliability of the products," said HVR co-owner Han Verploegen. "And for obvious reasons; Martin products have been the industry standard for years. Lighting professionals are well-versed in the range of Martin lighting fixtures,"adds co-owner Dennis Sommerdijk.
Fairlight BV, dedicated Dutch supplier of Martin Professional equipment for decades, are thrilled about the purchase, which they facilitated: "HVR is a true ambassador for us, and we are proud of our many years of cooperation. Clearly, we are very pleased with their choice to further expand their Martin rental stock," says Alexander van Essen, account manager, Fairlight.
The MAC Axiom™ Hybrid is a true all-in-one product, combining beam and spot into one compact unit that also offers diffused wash functionality. The high-precision optical system offers exceptional contrast, in both mid-air and projection as well as a surprisingly flat field, usually not seen in short-arc lamp technology. The implementation of the MAC Viper CMY color palette gives designers the advantage of unlimited choice from subtle pastel shades to deep and saturated colors. All this comes in a small footprint and lightweight product, which delivers superior performance in the best feature vs. size and weight ratio available in the market.