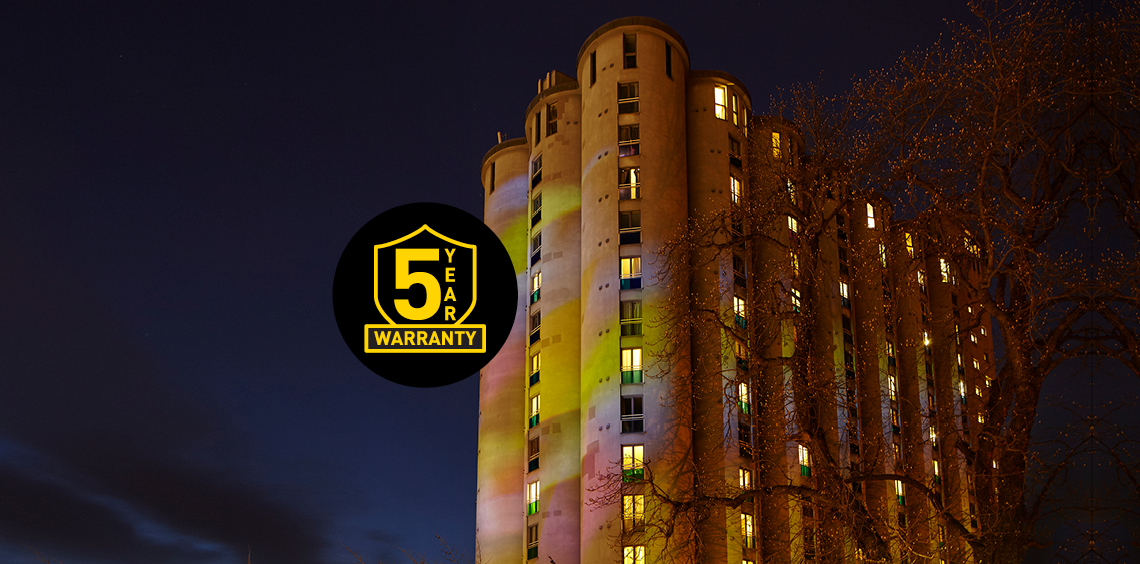 HARMAN Professional Announces Martin Architectural Lighting Warranty Duration More than Doubled to Five Years
November 25, 2019
NORTHRIDGE, CA – HARMAN Professional Solutions shared the news that effective with all new purchases as of December 1, 2019, the warranty duration on its Martin Exterior architectural lighting products, including the following product families, would increase from two to five years:
Martin Exterior Wash
Martin Exterior Projection
Martin Exterior Linear
Martin Exterior Inground
"Martin is world renown for high performance lighting solutions that are some of, if not, the most reliable in the industry, which is why we are so proud to announce this warranty increase," said Robert Svensson, Product Manager, Martin Architectural Lighting. "Now, even though most of our end users are well versed in Martin reliability, they have more than double the warranty coverage to back them up even further."
Additional Details
We invite you to learn more about Martin Exterior products and accessories as well as complete Martin Warranty Terms and Conditions. We also invite you to check out the full line of Martin professional lighting solutions at martin.com. as well as all 26 solutions HARMAN Professional supports.