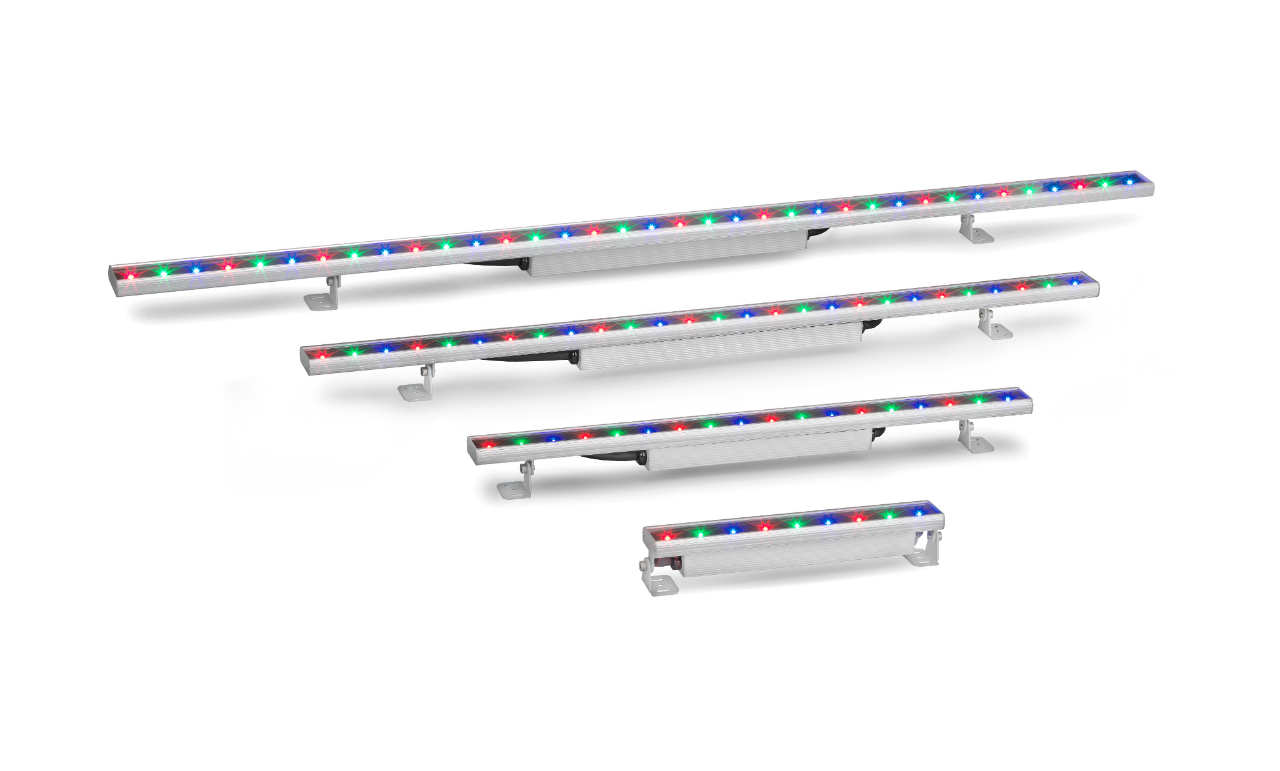 HARMAN Professional Solutions' New LED Cove Lighting Strips Expand Architectural Lighting Lineup
February 28, 2018
Affordable Color LED Cove Lighting Strips Bring Additional Architectural Lighting Possibilities to Interior Spaces
LDI (Booth #242) – LAS VEGAS – HARMAN Professional Solutions today announced the Martin RUSH CS Series, a color LED cove lighting system for indoor spaces. These high output, cost effective lighting strips illuminate interior walls and other areas, and are a great fit for those looking to make a big impact in an indoor lobby, lounge or other space. Designed to be easy to install and use, the RUSH CS Series is a perfect fit for a variety of applications.
"Venues like hotels, restaurants and bars use indoor lighting to set the tone and establish their signature look and feel," says Bradley Drummond, Director, Hospitality Solutions and Marketing at HARMAN Professional Solutions. "The new Martin RUSH CS Series of LED cove lights offer both basic and advanced control modes, allowing these venues the ultimate flexibility to establish the exact look they need without adding unneeded complexity to the lighting design, installation or operation."
The RUSH CS Series high-output LED lighting strips are available in a variety of sizes, and can be installed up to 10 meters on a single Power Supply Unit (PSU). To power the units, the RUSH CS Series uses a hybrid power and data cable system that reduces wiring and installation costs by using a single cable for both power and data. Fixtures are available in both "graze" variants for wall illumination and "wide" variants for open area illumination, with the ability to use both types of fixtures in a single system.
The Martin RUSH CS Series includes:
RUSH CS 300 Graze and Rush 300 Wide: 303mm ( 11.9 in) in length
RUSH CS 600 Graze and Rush 600 Wide: 603mm ( 23.7 in) in length
RUSH CS 900 Graze and Rush 900 Wide: 903mm ( 35.6 in) in length
RUSH CS 1200 Graze: 1203mm ( 47.4 in) in length
"The Martin RUSH CS Series is a great addition to our wide range of architectural lighting solutions," says David McKinney, Vice President, Hospitality and Cinema at HARMAN Professional Solutions. "The products require no special tools or knowledge for installation, and they are flexible enough to be used in a number of different applications of varying complexity from simple accent lighting to dynamic color looks combined with Martin flood, gobo projection and LED video products."
Additional Details and Availability
HARMAN is showing the Martin RUSH CS Series in Booth #242 at Live Design International (LDI) 2017. The RUSH CS series is now available for purchase. For further details, we invite you to visit: http://www.martin.com/en-us/product-details/rush-CS-series.