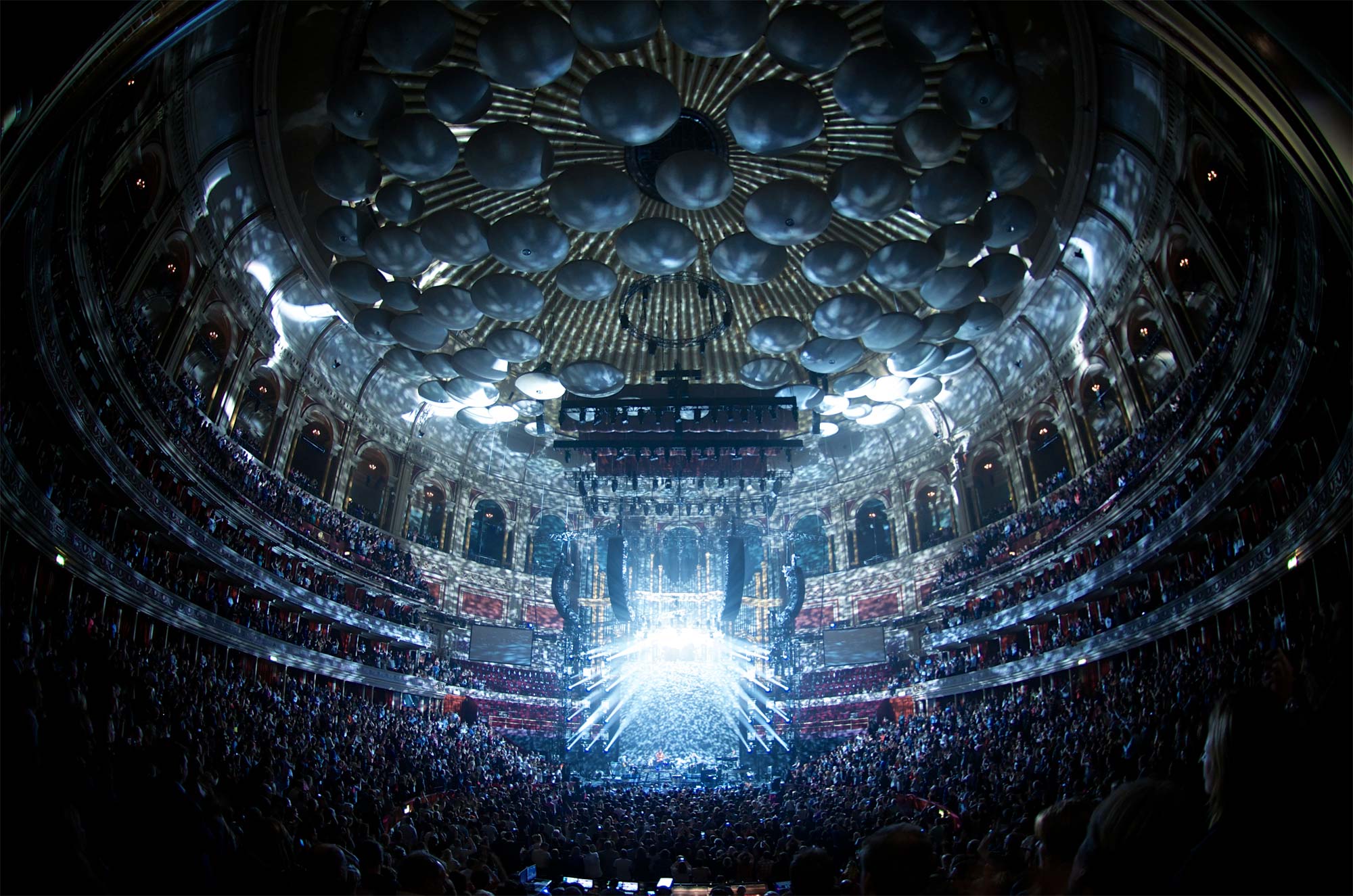 James Blunt chooses Martin Professional to bring his "Moon Landing" World Tour to life
September 25, 2014
James Blunt, alongside his Production Designer Paul Normandale and Lighting Director Glen Johnson, are on the road for another tour with Martin Professional lighting fixtures, including 41 MAC Auras, 32 MAC Viper Profiles, six MAC AirFXs and two AF1 Fans.
Blunt released his newest album in October of 2013 entitled 'Moon Landing', which features an emotional and powerful side to the singer-songwriter we have not yet seen. The album is personal and intimate, reflecting back to where Blunt got his start and where he is now. Johnson said:
"We have worked with James Blunt since 2005, this is our fourth world tour with him, and all James' shows have been dominated by Martin moving lights. This is the largest production we have taken out on the road thus far."
The theme of the tour is the romanticism and loneliness of the moon landings. For Normandale, this was a fun challenge. He explained:
"My thoughts and vision with the lighting design were inspired by the lunar landing theme. That is where the idea of landing craft risers and panorama of the lunar planet LED screen came from."
Normandale continued:
"The Viper Profile has great color speed for snap chase. The optics and reliability of the fixture over this past year has been staggering. I don't think we have swapped even one Martin fixture yet. The Viper Profiles have become the standard profile workhorse, with great gobo options and a fantastic color speed on the color wheel."
Johnson added:
"The Mac AirFX has great zoom optics. It's a great allround around fixture. I could do the whole show just with these. I also love the MAC Viper AirFX beams. They have become a great addition to the Martin range and filled a gap that Martin had. They work really well and have produced some fantastic aerial looks over the audience. The Aura I think I can say is Normandale's favorite LED wash fixture as they seem to feature on nearly everything he does."
The Moon Landing World Tour started in December 2013 in China and will run until spring 2015, making its way through North America, Europe, Africa and South America.