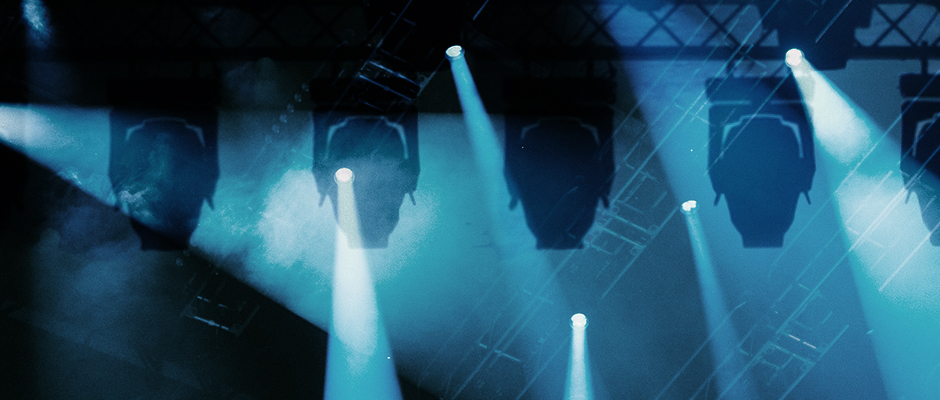 Leading Southeast Asia Rental Houses stock up on MAC Vipers
February 11, 2015
The MAC Viper family is now widely available throughout Southeast Asia via several of the region's largest rental houses. Singapore-based companies CSP Production, Trio AV and Highlight Systems as well as Malaysia-based Orange Events have added more than 170 MAC Viper fixtures to their portfolios, putting the latest in intelligent lighting at the fingertips of lighting designers throughout the region.
Ideal for a wide variety of events and entertainment productions, the MAC Viper family is a complete series of high-performance moving head light fixtures that features intense light output and a slender body for fast movements. MAC Viper fixtures feature an advanced CMY color mixing system for vibrant colors such as true reds, ambers, primary greens and deep blues. The family also includes Martin's proprietary lamp technology that features a 1000 W HID source that creates a stronger and brighter light much more efficiently than traditional 1200 W luminaires. The MAC Viper family includes the award-winning MAC Viper Profile as well as the MAC Viper AirFX, Wash, Beam, Quadray and Performance fixtures.
Singapore's Trio AV has been working with Martin Professional for more than 15 years, providing regular support for regional trade shows, government and corporate conferences and a host of other events. John Tang, Business Owner of  Trio AV said:
"When Trio began its lighting department 15 years ago we invested in Martin products and have never looked back since. Our relationship with Martin has never faltered due to strong after sales service and support and persistent commitment to innovation."
Siow added that the benefits Martin's MAC Viper Performance will provide for clients is yet another reason Trio AV is proud to be a premium user of Martin equipment. He said: "The MAC Viper was the ideal upgrade for us in terms of size and performance. Most importantly the series has lower power consumption with higher lumen output, and a better optical system. It's ruggedness has also helped to keep up with Trio's extensive touring projects all over Asia."
Also based in Singapore, Highlight Systems is a multidiscipline and independent lighting design company that provides lighting solutions for a vast range of markets including architectural, broadcast, entertainment productions, and live and special events. Highlight first began working with Martin equipment more than eight years ago and has now added Martin's MAC Viper Profile to its offerings. Roy Chooi, Founder and Principal Lighting Consultant at Highlight Systems said:
"From the time we first began using the MAC 700 series to today, the durability, robustness and light output of Martin fixtures have never disappointed us. Every product Martin delivers is thoroughly researched to ensure maximum ROI for their customers and the MAC Viper series is no different. The versatility of the Viper's design allows us to use the fixtures for a wide-range of business disciplines from rock concerts and theatre productions to corporate events and live broadcasts. The gobo selection, colors, effects and light output are outstanding. From a cost and efficiency perspective, the fact that we can use a single fixture series across a wide range of applications is key for us when adding to our inventory."
In addition, CSP Productions has added the MAC Viper AirFX to its inventory, while Orange Events has updated its offerings with the MAC Viper Profile.