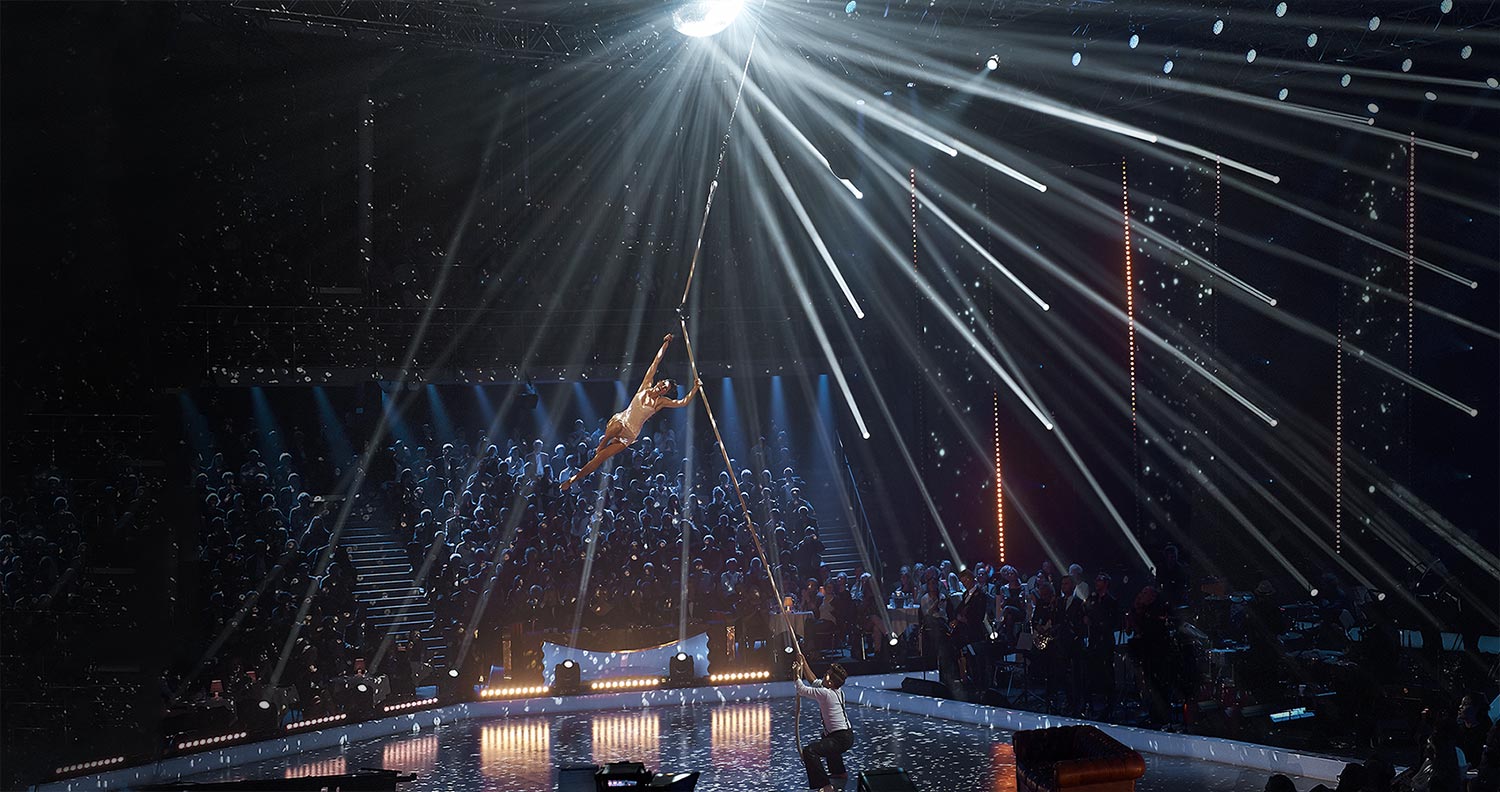 MAC Quantum Wash attack on Danish Strictly Come Dancing finals
May 05, 2015
Martin products involved
MAC Quantum Wash, 16 pcs.
MAC Viper Performance, 48 pcs.  
MAC Aura, 80 pcs.
MAC 101, 120 pcs.  
RUSH MH 2, 96 pcs.
RUSH MH 3, 48 pcs.
Venue: Forum Horsens
For the final of the Danish 2014 edition of the popular TV show Strictly Come Dancing, the broadcasting company wanted to take the show out of the studio and into an arena. The show features Danish celebrities and their professional dance partners competing against each other to win the trophy. The point of moving the finals out of the TV studio to a different venue was to try to include the show's huge fan base as audiences. Due to a limited timeframe it was decided that lighting and video were to comprise the main part of the scenography.
Anders Borup Johansen, Project Manager, FilmGEARshowcare said:
"The MAC Quantum Wash lights were used successfully to create a solid background. It was powerful enough to compete with the lighting from the many LED screens on set."
Credits
Production company:  Mastiff A/S
Broadcaster: TV2 Danmark
Technical production company: FilmGEARshowcare  
Lighting Design: Jakob Holst
Set Design: Claus Zier