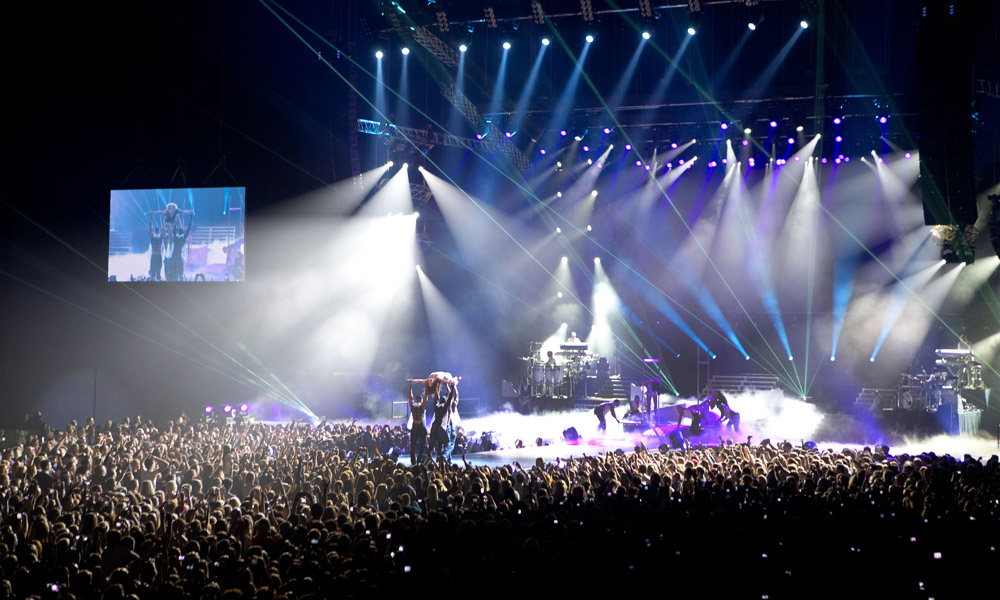 MAC Viper™ on Jennifer Lopez Russian Shows
January 08, 2013
In November of this year, American entertainer Jennifer Lopez gave performances in Moscow and St. Petersburg that won the hearts of Russians all over the country. Rental company Euroshow not only supplied all of the equipment for the concerts in both cities but gave lighting designer Sean Burke the chance to try out Martin Professional's new MAC Viper Profile™.

Viper in St. Petersburg
For the show in St. Petersburg, Euroshow changed the preliminary specification to 1500 W MAC Viper Profiles™ and 1, as well as MAC 2000 Wash XBs™ and MAC Auras™.

Sean got the chance to test the MAC Viper Profile for the first time, using them as main top beam effects and for side wash and audience work. He comments, "When we worked with Euroshow on the advance for the show they told me they had recently acquired some MAC Vipers. I'd not used them before but had heard good things from a colleague, so was happy to try them out. We used them for both Russian shows and I was pleasantly surprised by the fixture. What a great replacement for the MAC 2K spot. The units were reliable for both shows, we saw no problems. I loved the gobos in the units, good aerial effects and breakups. The light output was good, granted the fixtures were just out of the box, but I was impressed by the beam, nice and even. I look forward to using them again; I think they have a bright future."

"Sean was very flexible. When we suggested he use the Viper, he agreed although he hadn't seen the fixture before," says Alexander Lozinsky, manager at Euroshow. "When he saw them live he was struck with their brightness and beam effects possibilities."

Sean was so satisfied with the new MAC Vipers that he included them in the rider for the singer's next performance in Kiev.

MAC III Profile wins Moscow audience
In Moscow, as in St. Petersburg, Euroshow changed the preliminary specification to Martin equipment. The main workhorse of the Moscow show was the high-powered 1500 W MAC III Profiles, which were used to provide beam effects above the stage and in the background.

Other lighting looks were carried out by MAC Viper Profiles, which the LD had gotten acquainted with several days earlier at the triumphant concert in St. Petersburg. Other Martin gear in the rig were MAC 2000 Wash XBs and Atomic 3000™ strobes with Atomic Colors™ scrollers.