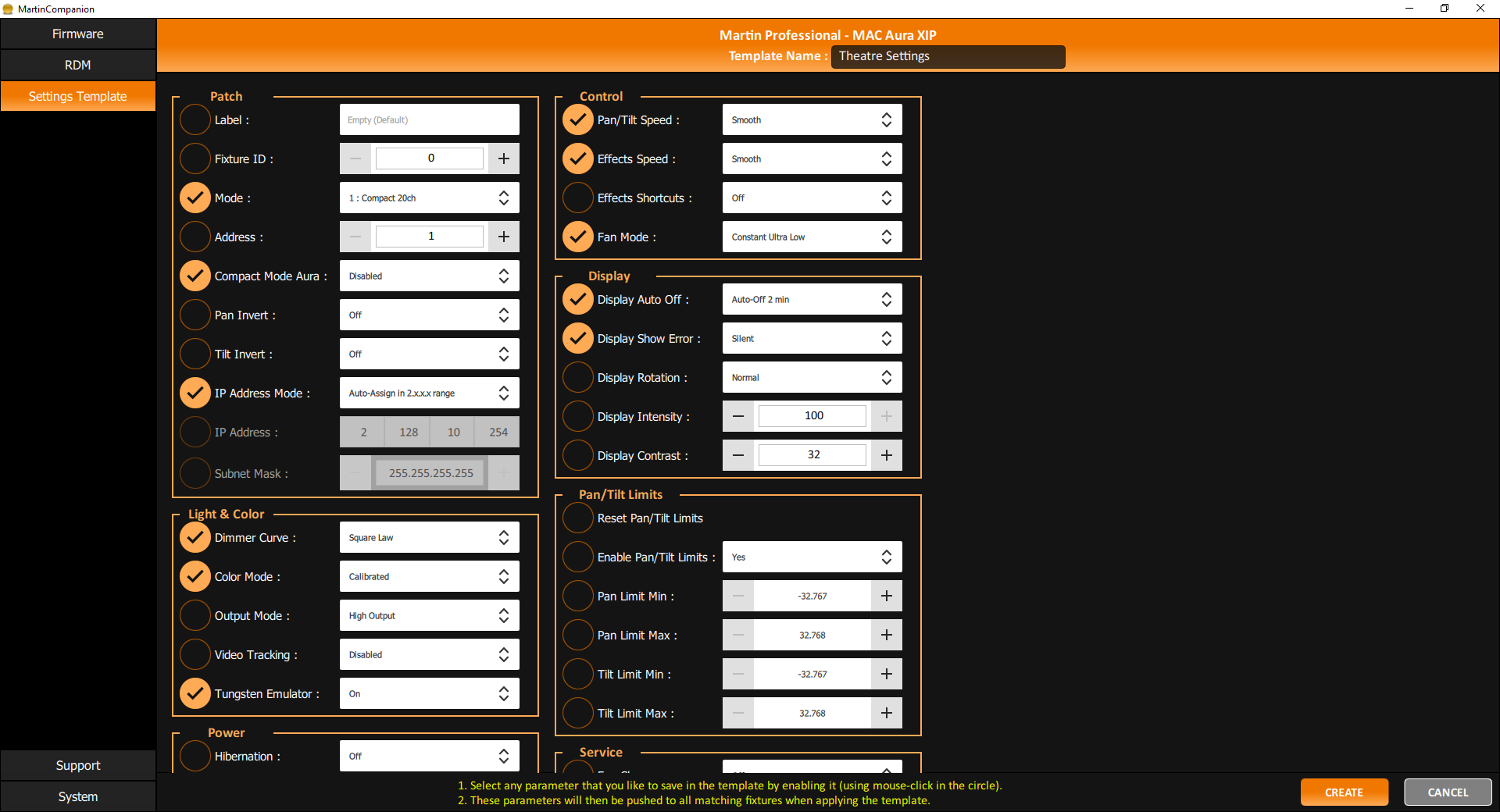 Martin by HARMAN Announces Martin Companion Software Version 1.5.1
December 06, 2022
NORTHRIDGE, Calif. — HARMAN Professional Solutions, the global leader in audio, video, lighting and control, today introduces new Martin Companion Software Version 1.5.1, that includes several robust enhancements making it easier than ever to deploy any Martin lighting fixture.
Martin Companion is the unified fixture management and firmware upload tool that is compatible with all Martin lighting fixtures and easily synchronizes with Martin's online firmware library to get the latest updates. New Martin Companion 1.5.1 includes a variety of enhancements, including the addition of an RDM Toolkit, enabling fixtures to be addressed and configured remotely and Settings Templates, making it simple to update settings on multiple fixtures such as Outdoor Parameters for Martin fixtures with XIP smart outdoor rating.
"At Martin, we are always looking for additional ways to simplify installation, configuration and programming so that designers and technicians can spend more time delivering best in show performance," said Wouter Verlinden, HARMAN Professional Product Manager of Creative LED, Lighting and Control. "In developing this latest Martin Companion update, we zeroed in on enhancements that could have the utmost impact and the addition of RDM Toolkit and Settings Templates, among the other enhancements is a huge time saver."
RDM Toolkit
Features of the new RDM Toolkit feature include:
The ablity to quickly connect and discover all fixtures on a DMX line at once
Readout of full fixture details, including firmware version, warnings, errors, usage data, and more
Modification of every setting, including fan modes, dimming curves, addressing, DMX mode, pan and tilt limits, display settings, hibernation, self-test; and much more Having the RDM Toolkit feature greatly improves ergonomics and safety as no physical access to the fixture is required. Update speed is also significantly improved as settings can be updated much easier than changing each fixture manually.
Settings Templates
The new Settings Templates feature enables users to update entire sets of settings on multiple fixtures with a single click. Any parameter that can be modified via the RDM Toolkit can be stored in a Settings Template and applied to multiple fixtures at the same time. This leads to powerful workflow improvements including:
Rental companies can now prepare fixtures going to the job by making a Settings Template with their preferred settings (for example: Silent Fan Mode, Square Dimmer Curve, Tungsten Emulation Enabled, Smooth Pan and Tilt Speed, etc) and then apply this template to all fixtures with a single click of a button, without any manual fixture operations.
Multi-purpose venues that need to adjust fixture settings for each performer visiting the venue can now create multiple Settings Templates (with different DMX modes, pan & tilt speed, dimmer curves, etc.) and update all fixtures simultaneously without having to send a technician up into the rig to update fixtures manually.
Additional Details
Martin Companion Version 1.5.1 is now available, free of charge. For complete details and to download, please visit: martin.com/products/martin-companion.