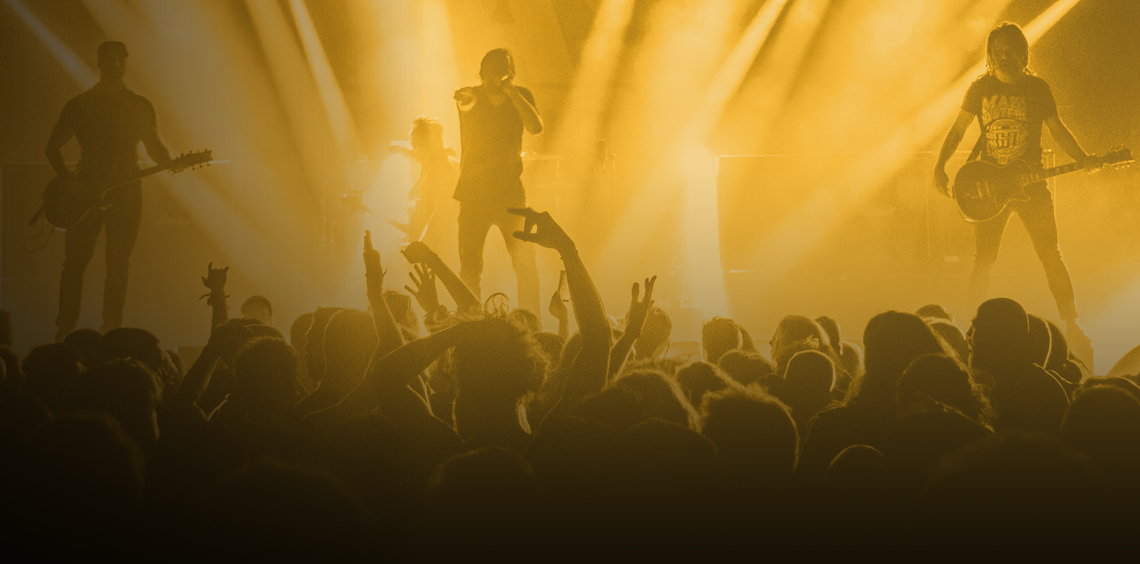 Martin by HARMAN Announces New ERA 400, 600 and 800 Performance Fixtures
November 22, 2019
NORTHRIDGE, Calif.—HARMAN Professional Solutions, the global leader in audio, video, lighting and control systems, today announced a complete Martin ERA Performance range consisting of the new ERA 400, 600 and 800 Performance lighting fixtures.
The new ERA Performance range offers a powerful, cost-effective solution for entertainment and rental applications. Designed to fulfill the demand for a bright, compact, all-in-one profile solution, the lightweight ERA Performance fixtures offer high-output LED engines and a wide array of features. The new fixtures deliver maximum value in three different sizes and output levels, covering everything from the smallest stages to the largest live productions and events.
"The release of the new Martin ERA 400, 600 and 800 Performance models ushers in the latest full range of Martin moving-head fixtures," said Mark Buss, Martin Lighting Product Manager, HARMAN Professional Solutions. "These streamlined, no-nonsense LED fixtures give rental companies tremendous power, value and trusted Martin performance. They're bright, compact and loaded with in-demand features and the ERA 800 Performance is the brightest profile moving head in Martin's history."
The feature-rich ERA Performance fixtures meet the current popular demand for a compact and powerful fully-featured moving head, capable of serving multiple roles. All three models feature full CMY color mixing and separate color wheels, plus an iris for beam adjustment and a full curtain framing system. Fixed and rotating gobo wheels, loaded with user-favorite gobos from the renowned MAC range, offering a wide variety of effects, especially when combined with the included prisms and frost filters. Additionally, the ERA 600 and 800 Performance feature variable CTO for color temperature adjustment.
The ERA Performance Series' full curtain framing system offers lighting designers a high degree of flexibility to achieve precise looks on stage. When fully focused, gobos can be nicely framed with a soft edge, and each of the four framing blades can cross the full beam independently for a complete blackout. The entire system can rotate, allowing designers to direct light exactly where they want it to go and achieve unique movement effects not otherwise possible.
Each ERA Performance model caters to productions of varying scope with different output levels, zoom ranges, sizes and weights. At 34,000 lumens from an 800 watt light engine with a 1:8 zoom, the ERA 800 Performance is the brightest product in its class and is designed for the largest arena and stadium productions. The ERA 600 Performance is a fantastic option for medium-sized shows, putting out 19,000 Lumens from a 550 watt light engine with a 1:8 zoom. Ideal for small-to-medium productions, the ERA 400 Performance is available in CLD and WRM variants, both with a 1:3 zoom range. The 10,000 lumen CLD version features a 6,500K color temperature, while the 5,000 lumen, 3,200k WRM version emulates the warmer color temperature of tungsten fixtures. At 83, 62 and 45 pounds (38, 28 and 20 kilograms) respectively, all three fixtures are compact, lightweight and easy to transport and rig.
With the new Martin ERA Performance range, rental companies have the freedom to select the perfect LED profile moving head for any sized show or event.
Additional Details
We invite you to learn more about the new Martin ERA 800 Performance, ERA 600 Performance, ERA 400 Performance CLD and ERA 400 Performance WRM, as well as the full line of Martin professional lighting solutions at martin.com.