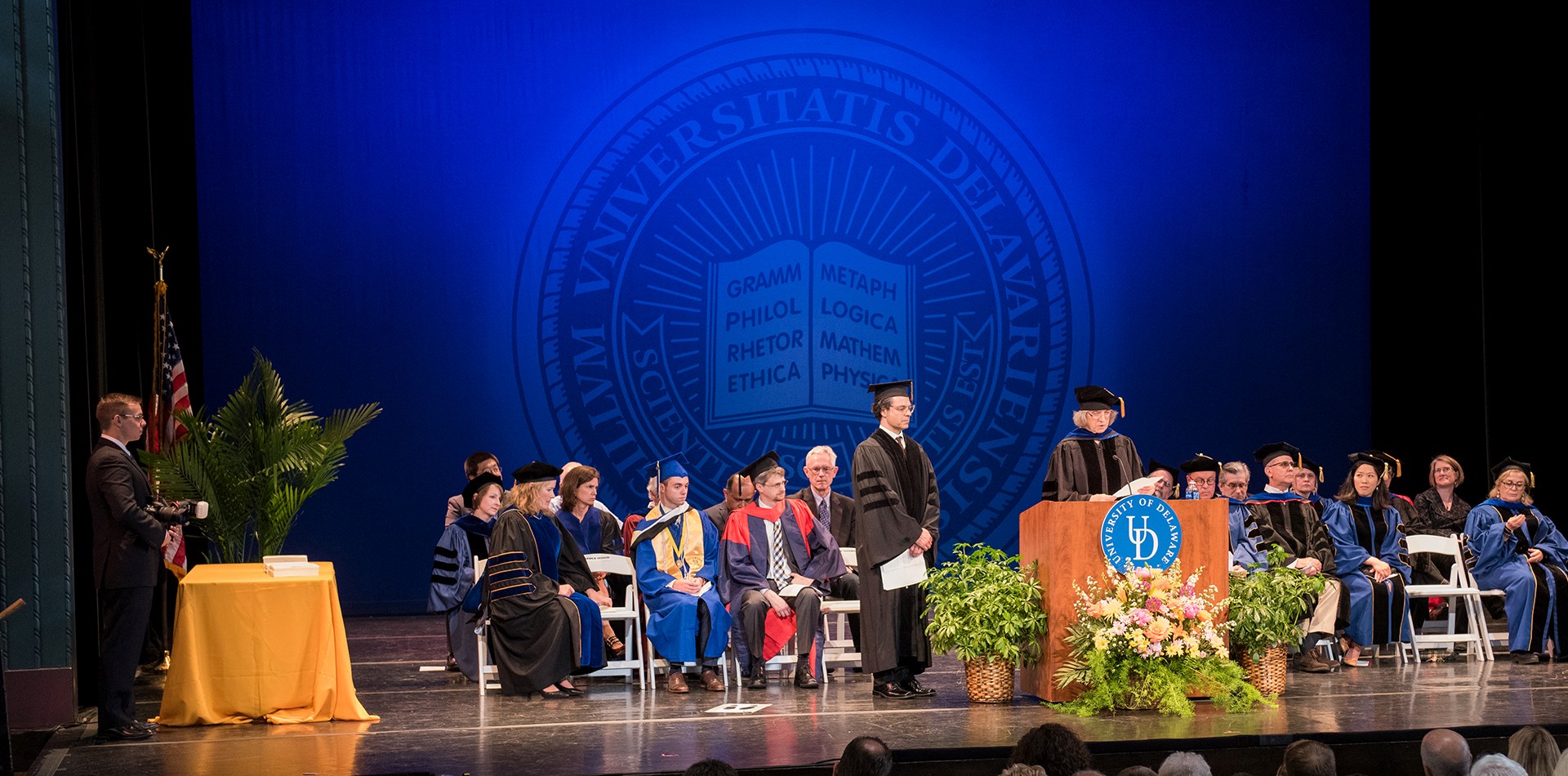 Martin by HARMAN Helps the University of Delaware Raise the Standard of Excellence for On-Campus Productions
June 22, 2017
University chooses MAC Quantum Profile for its reliable low-noise operation and ability to support a wide variety of performances and events
NEWARK, Del.—The University of Delaware recently upgraded its main auditorium with Martin by HARMAN MAC Quantum Profile fixtures. Mitchell Hall, the largest theater on campus, accommodates 650 people and hosts upwards of 200 events each year, including music and arts performances, guest lectures and multimedia presentations. When the university found itself in need of a new lighting rig that could support a constant schedule of diverse activities, Stephen Litterst, Technical Operations Supervisor, selected the MAC Quantum Profile for its reliability, versatility and low-noise operation.
"The primary reason we chose to upgrade was to gain the general reliability of LED fixtures, but thanks to the MAC Quantum Profile's versatility, our production quality has also improved," said Litterst. "The color correction filters are perfect for when we record videos in the auditorium. In terms of brightness, beam spread and flexibility, Martin has supplied us with a cutting-edge LED fixture that does everything you can ask a light to do."
In recent years, the theater's original spotlights started suffering from noise and reliability issues. With such little prep time between productions, a last-minute equipment failure could threaten an event's ability to start on time.
"The old lights would burn out at the worst possible moment and cause us to scramble to relamp the fixture," related Litterst. "Because the spotlights were hung directly above the audience, we'd have to proceed without the fixture if doors had already been opened. After experiencing this one too many times, we decided to look for a solution that could compete with our original rig in terms of brightness, without worrying about whether the lamp would work. Since upgrading, we haven't had a single issue with the MAC Quantum Profiles."
Litterst immediately knew he'd found the right replacement after seeing the MAC Quantum Profile demonstrated at a trade show. The LED fixture appealed to Litterst immediately as a way to solve the reliability issues, but after using the Quantum Profile, he quickly grew to appreciate its unique feature set.
"The best part is, the Profiles are so quiet, sometimes I forget they're turned on," remarked Litterst. "The noise level is actually lower than the HVAC system. Even when they're moving, the motion is silent. This allows us to enhance chamber music performances and other events that require total silence. I can add texture with a rotating gobo, without calling the audience's attention to it. The MAC Quantum Profile enables us to take our productions to new heights."