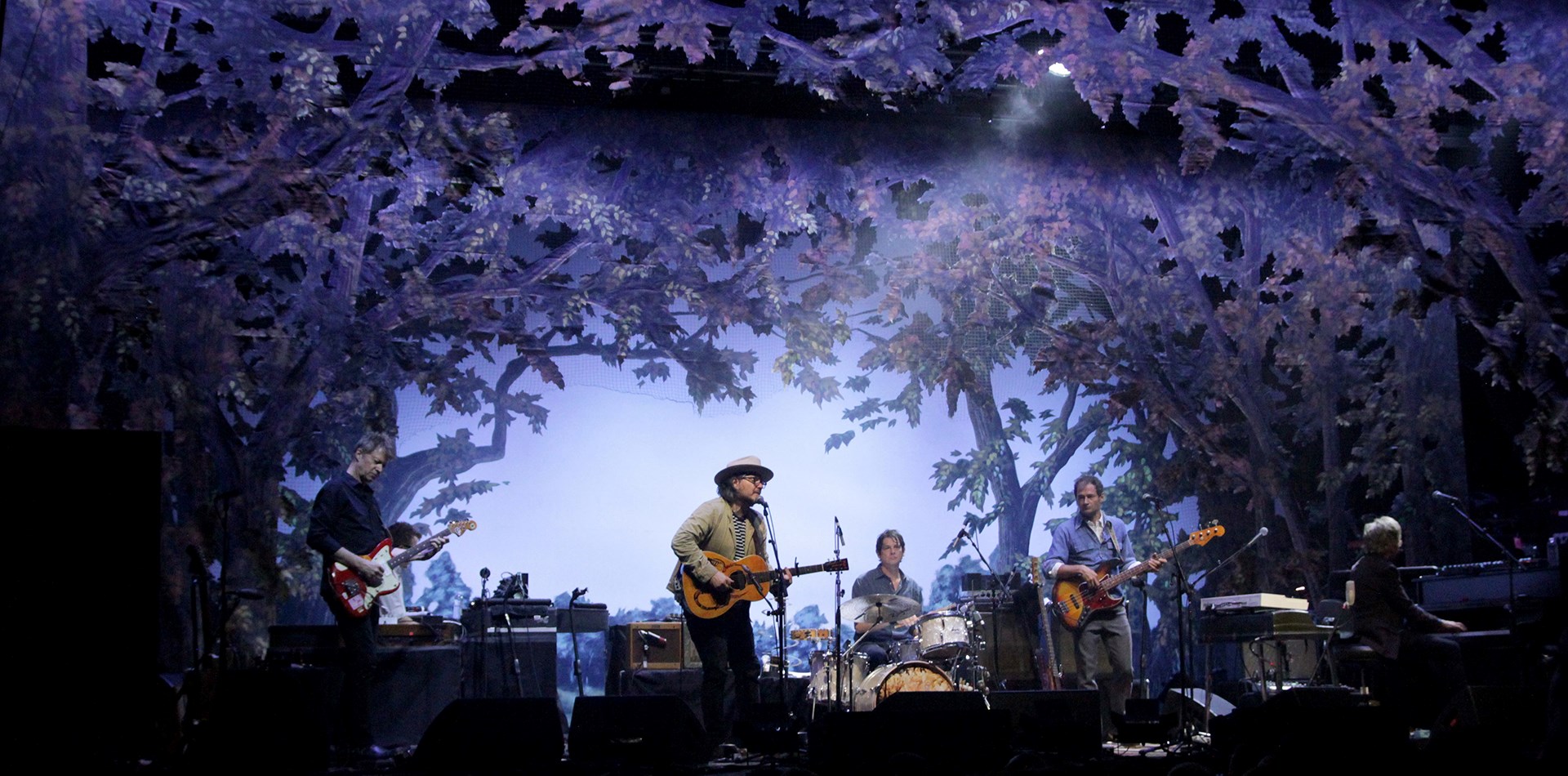 Martin By HARMAN Shines Bright for Wilco and Nathaniel Rateliff
October 05, 2016
Lighting Designer Jeremy Roth selects MAC Quantum Wash fixtures for their exceptional wash fields, color rendering and projection effects
Veteran Lighting Designer Jeremy Roth recently deployed Martin by HARMAN MAC Quantum Wash fixtures for Wilco's current West Coast tour as well as a special performance by Nathaniel Rateliff & The Night Sweats at Red Rocks Amphitheatre in Colorado. For both shows, Roth set out to create a lighting experience that was both organic and timeless, with an emphasis on mood, color and texture. Roth selected the MAC Quantum Wash for its exceptional wash fields, color palette and innovative beam twister projection effects.
"I chose the MAC Quantum Wash for both of these shows because of its versatility," said Roth. "I want lights that are able to produce spectacular effects, but can also be very subtle. For the bands that I work with, I want to support the music and the mood with color and texture without drawing attention away from the band. The MAC Quantum Wash is really flexible and has incredible color rendering, and its brightness and zoom capabilities also make it great for lighting the band. It was the perfect fixture for these shows."
Wilco's tour is in support of their latest album "Schmilco," and the performances feature a unique and highly original lighting design based on imagery from the Scottish Rite Temple in Santa Fe, New Mexico. Wilco's lead singer Jeff Tweedy came up with the idea while visiting the temple, and Roth began designing the lighting and scenery around the concept. The final result is a blend of hand-painted portals, forest backdrops and an open-sky background that features different lighting effects.
"All of the lighting for the show is intended to look completely natural—there's very little that would seem out of place if you were in a natural environment," said Roth. "For example, if the sun is coming up, all of the light on stage comes from a single direction and has the same temperature. For Wilco, the MAC Quantum Wash was definitely my number one choice. I'm using them to light parts of the scenery, for sunlight effects coming down from above and for rear projection effects, using the beam twister function. The powerful output and ability to have multiple colors and gradients were key."
Roth also designed the lighting for a recent performance by Nathaniel Rateliff & The Night Sweats at Red Rocks, which was programmed and operated by Lighting Programmer Bobby Mathias. The show was held in celebration of the one-year anniversary of the release of the band's debut album and filmed for a live webcast. The band's sound is very much a throwback to 60s and 70s soul, and Roth wanted the lights to provide a timeless and classic look. The performance was designated haze-free, so Roth decided to project effects on the rocks themselves.
"The stage at Red Rocks is very large and iconic, so it was really important to me to fill that space up with as much light as possible," said Roth. "We used the MAC Quantum Wash to create a variety of looks, from solid colors to two-color washes to beam twister effects. We were able to carpet the entire stage and the surrounding rocks with a multicolored beam twister effect, which allowed us to create an incredible visual display without relying on any haze in the air."