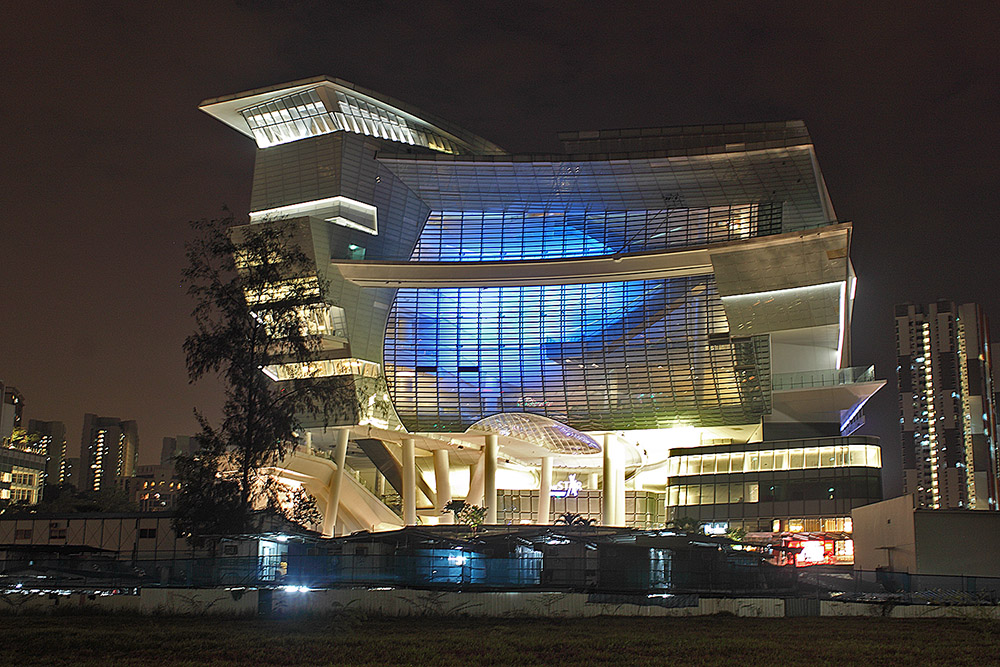 Martin Exterior Show at Singapore's Star Performing Arts Centre
November 28, 2012
The Civic, Cultural and Retail Complex in Singapore blurs the boundaries between retail and cultural areas, as well as indoor and outdoor spaces, with spatial transitions that exude energy and encourage discovery.

This state-of-the-art Complex, which officially opened on November 1st, has been designed by architectural firm Aedas and features a collection of performance and event spaces such as the Star Performing Arts Centre, which includes a 5000-seat theatre wrapped in an unconventional design of slanted columns and facades.

A key visual focal point is a six-story-high bow truss around the theatre bowl that runs between the core walls. Tucked discreetly into the architectural design from level 5 to 10, and used to illuminate the 'bowl skin' around the theatre, are 36 Martin Professional Exterior 200™ color changers. Lighting design was by Lighting Planners Associates.

The purpose of the Martin light is to illuminate the bowl skin so that it becomes visible through the glass cladding by night. According to Lighting Planners Associates, the effect intended is a glow from within the building and add that the dimming and color changing capability was necessary to reflect the activities in the event venue.

The lit structure is curved at the bottom with 26 units placed on the bow truss and the remaining 10 at a lower level. Lighting control is from a Martin PC-based LightJockey with cues triggered from a Lutron control system.