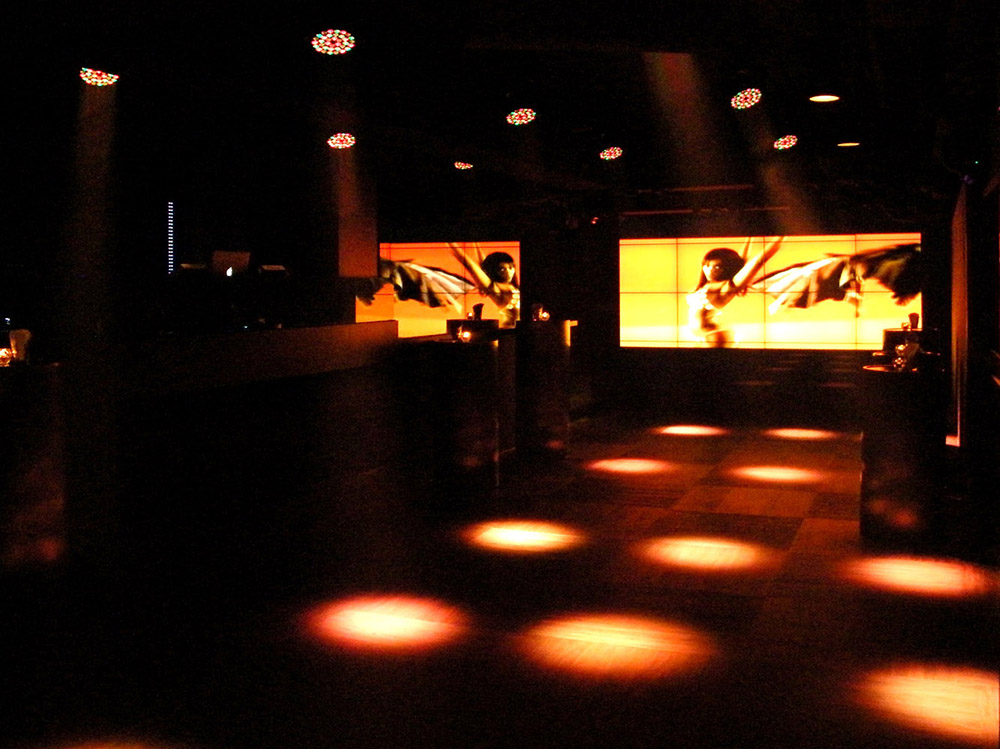 Martin LED Color Impresses at Mella Club Hong Kong
October 30, 2012
Following a demo of Martin Professional's MAC 101™ and MAC 350 Entour™ LED fixtures, Charles Chau of Mella Club in Hong Kong, responsible for lighting design and decoration, was so impressed by the fixtures' rich and variant colors that he immediately placed an order.

Located in the heart of Hong Kong's central district, Mella Club is the newest resident in the city's busy Lan Kwai Fong nightlife scene. Opened in July, the club's focus is on design with an impressive dance floor light show courtesy of MAC 101 and MAC 350 Entour fixtures supplied by Martin Professional Hong Kong.

In a raised VIP room at one end of the club, customers overlook a spacious dance floor lined with compact MAC 101 wash lights. No matter how fast the music, color change from the 30 cm tall, 3.7 kg 101s matches it beat for beat.

Encircling the club's streamline bar counter, MAC 350 Entour LED profiles splash gobos and ever-changing color onto adjacent walls and floor with the occasional provocative projection onto customers seated at the bar.

In a competitive after-hours environment where bars and clubs are continuously opening and closing, Mella Club has done it right, with a top quality dynamic lighting installation that has proved popular since its opening.