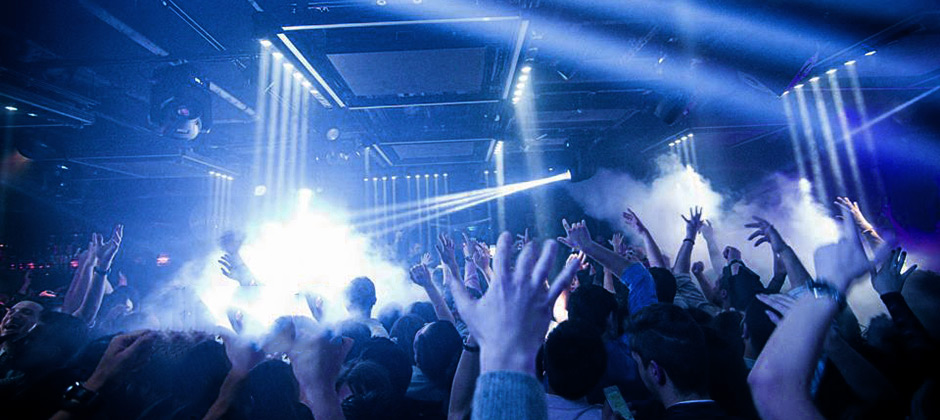 SJ Lighting Inc. updates Club LAVO NYC with RUSH by Martin
July 21, 2015
Located in midtown Manhattan, TAO Group's LAVO NYC destination nightclub attracts sophisticated revelers looking for weekend rowdiness. When SJ Lighting Inc.'s Stephen Lieberman was tapped by management to "refresh" the outdated lighting system, he immediately realized that what was really needed was a complete overhaul, complemented by the RUSH by Martin line of lighting fixtures. The result is a club that's not only much more attuned to the expectations of its guests but one that also puts less of a dent in management's bottom line.
Located beneath LAVO Italian restaurant, the 600-person capacity club features an elevated DJ booth, two bars and a number of banquettes and tables for bottle service. Because of limited ceiling height in the below street level club, exposed pipes and mounted lighting fixtures are present throughout the nightclub. Explaining about the process Lieberman said:
"None of that plumbing could be relocated like the rest of the space, and in contrast to our usual process, we had to reverse-engineer a new design into an existing space with many restrictions. Additionally, the existing beam fixtures were ineffective and visually overwhelming at such a low height, not to mention structurally unstable and within reach of dozens of wild partiers every night."
Lieberman replaced the existing 5-R beam lights with six RUSH MH 4 Beam fixtures, which feature a more appropriate 2-R lamp. The RUSH MH 4 uses significantly less energy, is more suitable for the space and its small footprint made it possible to mount on the ceiling despite the crowded plumbing system.
Lieberman also deployed ten RUSH MH 5 Profile LED moving heads, which he selected for the strong ratio of output vs footprint. The LED-sourced fixtures require less maintenance in changing of bulbs and also consume less power while still providing an effective dynamic light source.
Lieberman, who values a cohesive design that won't go out of style, complemented the Martin products compatibility with other manufacturers' products installed at the club:
"While technology upgrades in clubs are non-revenue generating investments, the managers and owners view this as a refreshing upgrade that also saves them money. They called me in May, a few months after the first upgrade had completed, about upgrading a second area of the club. That's as clear an indication of their satisfaction with the re-design as anything."
Martin Equipment List
RUSH MH 4 Beam, 6 pcs.

RUSH MH5 Profile, 10 pcs.