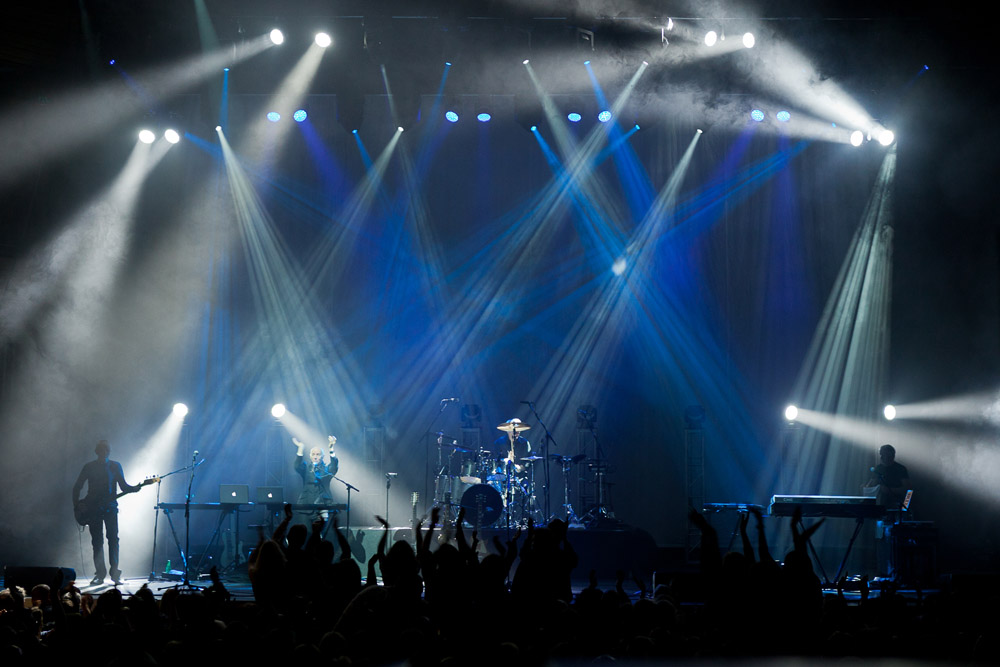 Special Aura about the Ultravox UK / European Tour
January 21, 2013
To promote their first studio album in 28 years, British band Ultravox played dates across Europe and the UK last autumn, prompting Prism Lighting to invest in the Martin MAC Aura™ LED moving head.

Lighting designer Chris Curran specified 29 of the award-winning wash lights along with 24 MAC 700 Profiles™. "During the seven week tour I didn't have one issue with the lights," Chris said. "That's why I always spec Martin Professional units; they deliver time and time again."

Eight of the Auras were used on 2m upright 12" truss towers for low back light behind the band along with bordering a back drop used to project custom video. Additional Auras were spread across a mid/back truss and two drop bars, along with 18 MAC 700 Profiles.

Five Auras were placed underneath the keyboards and drum kit as uplight and low cross light. Chris stated, "The high power and fantastic zoom, coupled with their small size, made the unit a perfect fit for sighting close to the keyboards and musicians' careless feet!"

The remainder of the MAC 700 Profiles were used as front light/spots, which gave Chris the most flexibility when highlighting the band members or giving the stage full cover.