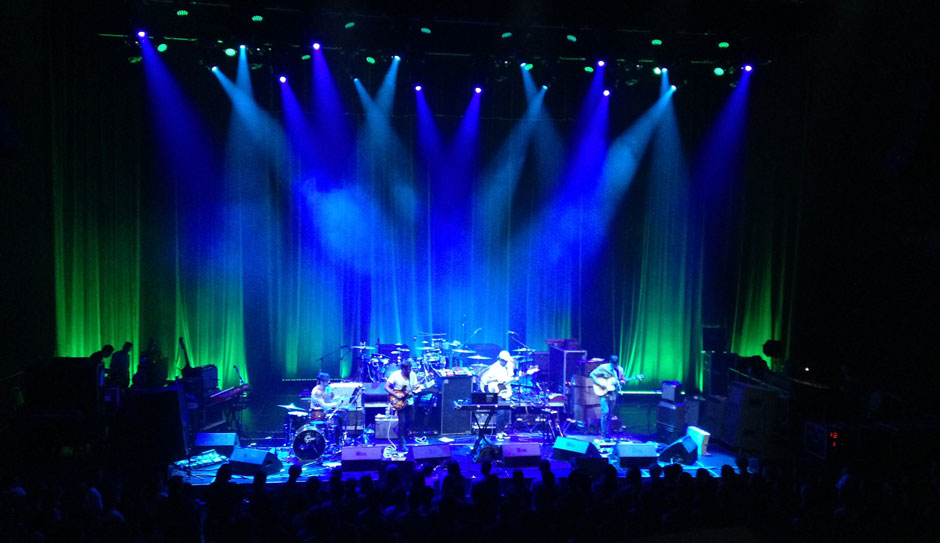 Stage upgrade at The Masonic with intelligent LED system
December 22, 2014
The San Francisco venue, The Masonic, has been a landmark since opening in 1958 and is now operated by concert promotion company, Live Nation. The venue recently underwent a massive renovation that included the addition of a new concert stage, luxury VIP boxes and flexible, tiered open floor space for both general admission and seated shows—which brought capacity to 3,300. Among the several major enhancements unveiled, The Masonic now features a new stage lighting system with more than 45 MAC Viper and MAC Aura fixtures.
Developed by San Francisco-based Impact Lighting, which began working with Martin Professional in 2003, the new lighting design was tailored specifically for the flexibility of the new space to ensure optimal lighting for every event held at the venue.  
Kim Martin, Sales and Marketing Manager, Impact Lighting said:
"Live Nation initially requested a state-of-the-art lighting system. So at the time of the proposal we felt the challenge was to convince the client that to truly be innovative they should move to intelligent lighting and LED fixtures." 
Live Nation, however, was ready: The new operators were so impressed by the intelligent LED system proposed by Impact Lighting that the installation began almost immediately. The design features eight MAC Viper Profiles and eight MAC Viper Wash lights across two 50-foot trusses (four of each fixture per truss) above the main stage for effect lighting, backed by 16 MAC Aura wash lights (eight per truss). Impact also installed five MAC Viper Performances on a front stage truss along with 12 MAC Auras for front wash. The system is DMX-controllable and programmable through the house console. 
Kim Martin said:
"We've been working with Martin for more than a decade. We have the Martin Vipers and Auras in our production rental inventory so it made sense for us to install them at The Masonic from a fixture knowledge and support perspective. The Vipers are phenomenal fixtures from the zoom to the gobo selection. The optics are truly superb with a bright beam and a CMY color mixing system that produces consistent color from lens to target." 
Kim Martin said Impact lighting has continued to rely on Martin Professional because of its unique ability to consistently produce equipment that sets industry standards. She explained:
"You can not please everyone, but to become an industry standard you've got to offer enough features that designers want at a price production houses can afford. Martin has done this incredibly well and as a result it's possible to travel around the country and have your equipment needs fulfilled. Even for our own house-designed productions, we may need to add inventory to complete a large event so it's important to have a company like Martin whose gear you can find and rent at other production houses no matter where you are."