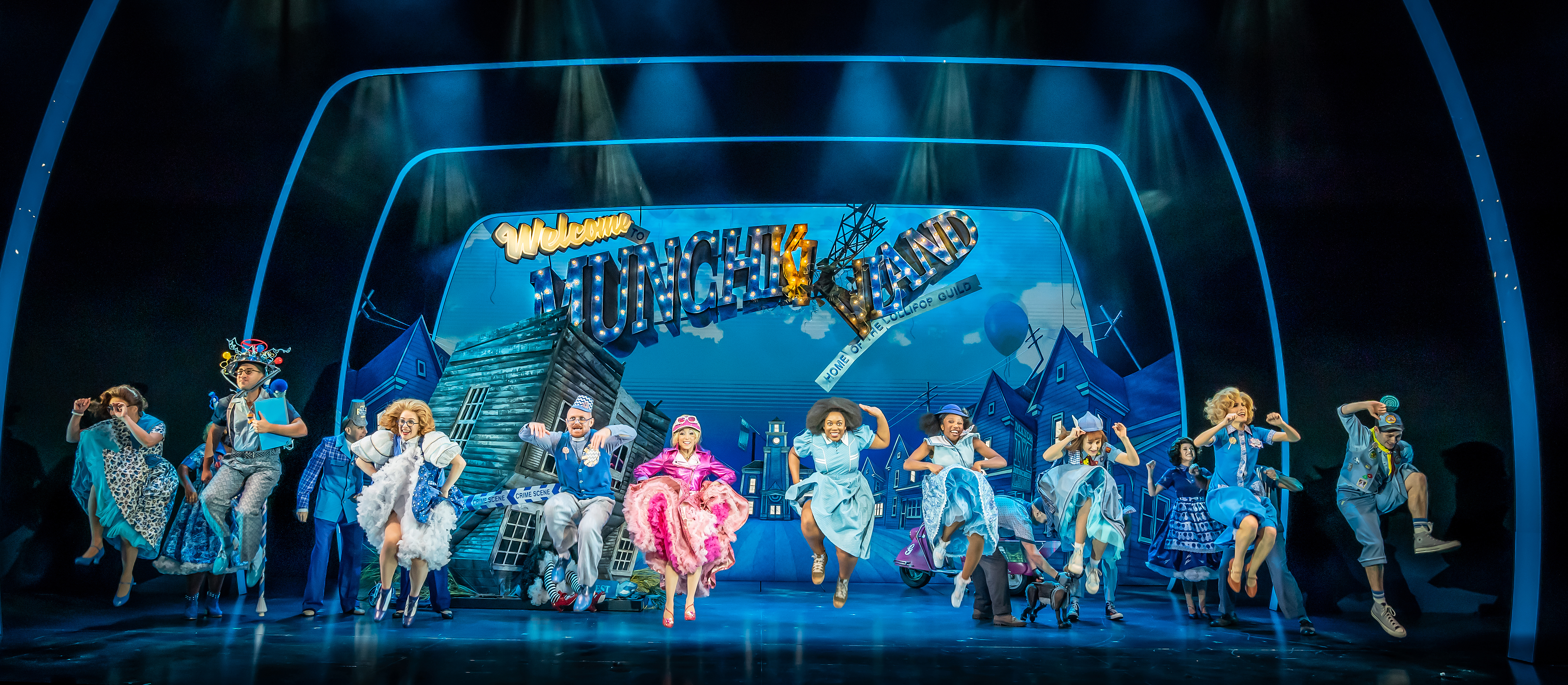 The Wizard of Oz Gets a 21st Century Makeover at Leicester's Iconic Curve Theatre with Martin Fixtures
February 15, 2023
LEICESTER, United Kingdom—To provide Curve's new production of The Wizard of Oz with a fresh and unique visual design, lighting designer Ben Cracknell deployed an impressive rig featuring a wide range of Martin lighting solutions.
Since the first Broadway staging of L. Frank Baum's timeless classic in 1902, The Wizard of Oz has been adapted and performed on stages and screens countless times. In December 2022, Leicester's Curve—one of the UK's leading original production theaters—unveiled a fresh Technicolor version of the beloved tale for its annual Made by Curve Christmas musical. To bring his updated vision to life, Curve Artistic Director Nikolai Foster collaborated with Set Designer Colin Richmond, Projection Designer Douglas O'Connell and Lighting Designer Ben Cracknell to create a new visual design rooted in contemporary American life. Cracknell worked with the Curve's in-house lighting team and supplier Christie Lites to deploy a modern rig featuring a complement of Martin lighting solutions.
"From my initial conversations with the director Nikolai Foster, I could see he had a very clear vision," said Cracknell. "This is a fresh re-imagining of The Wizard of Oz where the Yellow Brick Road is like the iconic Route 66. We meet Dorothy's friends in gas stations and neon boneyards. The Emerald City is a metropolis, and the Wizard resides in a modern television studio. This excited me because it meant I could take a more contemporary approach to the lighting."
Cracknell and Foster were inspired in their visual approach by the works of painter Andrew Wyeth and photographer Alex Prager. Martin fixtures' high-quality color mixing and advanced feature sets helped Cracknell and his team deliver a wide range of looks in The Wizard of Oz, including strong directional sunlight cutting across the stage as well as colorful, crisp and punchy hues.
"Martin is my go-to for fixtures—especially the Encore and Aura XB," continued Cracknell. "I also knew I needed a strong wash light with beam capabilities. The Aura PXL worked perfectly for that need. The show has a lot of magical moments that need eye candy support. The Atomic Dots and Atomic Bolds delivered just the right sparkle and worked to emphasize the right moments."
Cracknell's lighting design utilized MAC Aura PXL fixtures in the upstage left and right positions to provide strong directional backlight, as well as narrow beams and movement effects in the Emerald City dance number. MAC Aura XB wash fixtures delivered high sidelight, while VDO Atomic Bold and Atomic Dot fixtures offered audience blinding and magical eye candy. Cracknell deployed ERA 800 Performance fixtures in low circle and side positions to illuminate and provide texture to the production's scenic pieces. Finally, Cracknell's design featured MAC Encore Performance CLD fixtures suspended overhead to provide gobo looks and specials throughout the production.
"Martin is a reliable brand I have used for many years and its fixtures are available worldwide," said Cracknell. "When working on productions with future life, it is important to consider this availability. Having used Vipers for many years and now Encores and Ultras, I am always very pleased with what I can achieve with these fixtures. Martin fixtures give me exactly what I need. I was particularly impressed with the punch and beams from the PXLs as they created strong par can like directional angles of backlight. The Atomic Dots were great because they were small enough to be discreet when distributed in the auditorium yet also packed great punch for moments of dazzle."
Curve's production of The Wizard of Oz has drawn critical praise and enthusiastic responses from its audiences. Its run at the Curve was so successful, plans are already underway for the production to appear in London's West End in Summer 2023—with the same Martin fixtures that were used at Curve.
"The feedback from the press and audiences has been overwhelmingly positive with the production garnering numerous four and five-star reviews," said Cracknell. "The Daily Mail called it a 'visual and musical feast.' We plan to use the exact same lighting rig when we move to the West End this summer."