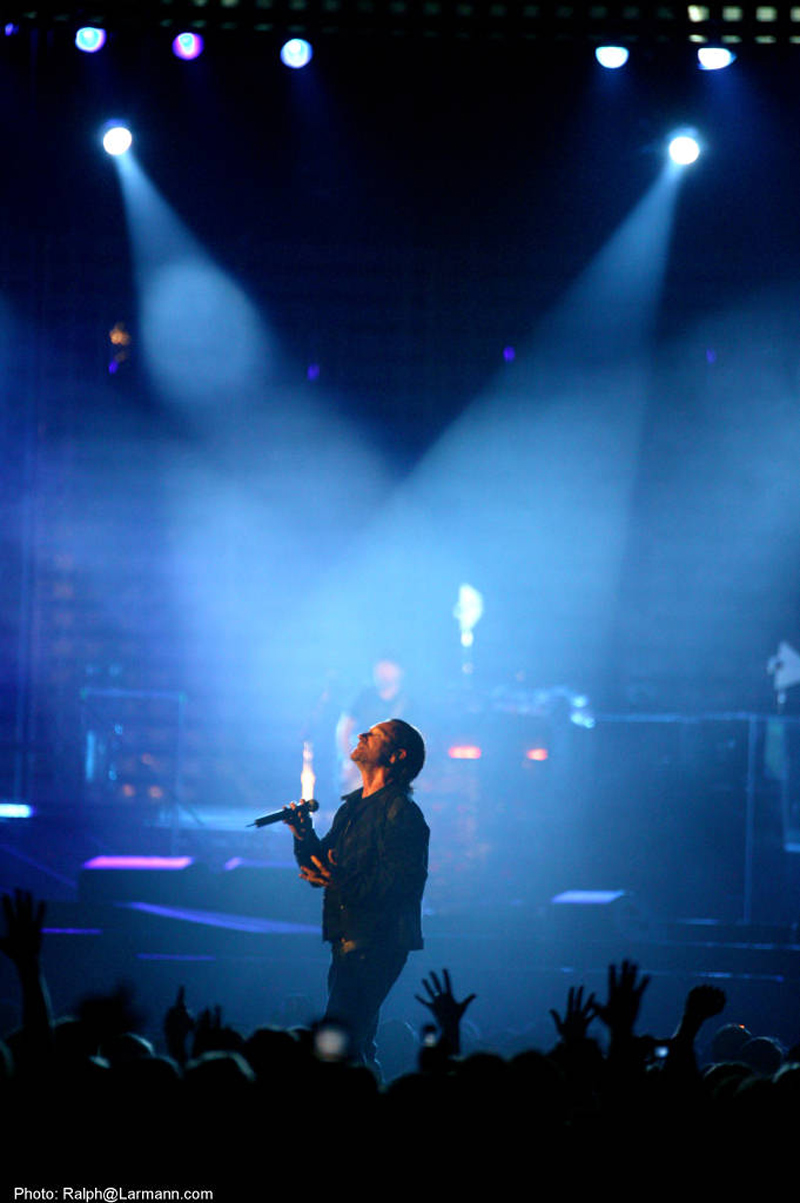 U2 Tour with Martin Rig!
June 02, 2005
Of all the celebrated bands and classic artists who have toured beneath the shine of Martin lights over the years – and we don't need to list them here – surprisingly, U2 was never one of them. Until now that is.
Eventually, the best will demand the best, and that is what long time U2 lighting and production designer Willie Williams has done for what will certainly be the biggest tour of 2005.
Willie works with light and visual media to create some of the industry's most cutting edge performance environments and is using MAC 2000 Wash and Atomic strobes on the band's current "Vertigo" tour.
His combination of hi-tech media and lo-tech eccentricity first received acclaim through his work with U2, particularly on their "Zoo TV", "PopMart" and "Elevation" tours. Willie, who has worked with the likes of R.E.M., David Bowie and many others, has enjoyed a relationship with U2 from 1982 to the present. He is highly regarded in our industry as being both conceptually and technologically groundbreaking.
The "Vertigo" show design is a collaborative effort between Willie and set designer Mark Fisher with Bono contributing conceptual ideas at the outset. Lighting direction is by Bruce Ramus.
Although some elements of the show will appear familiar such as the 'in the round' set design and circular ramp, Willie's design pushes the envelope creatively through a mix of automated lights, conventionals and LED working with generous amounts of video. Willie's reputation for blurring the line between lighting and video is well known and will only be further cemented on this tour.
Despite not using Martin MAC's on previous U2 tours, Willie is well-acquainted with the industry standard luminaires, having used them on various other artists' tours for years. He describes the MAC 2000 Wash as the workhorse of the U2 rig with reliability, a good color palette and extreme brightness as key elements in their choosing. Some 54 MAC 2000 Wash and 37 Atomic 3000 strobes are used on the show with lighting supply from PRG.
The "Vertigo" tour is currently wrapping up a US leg and is set to hit Europe beginning June 10th. A third leg, kicking off in Toronto in September, will run until mid- December.