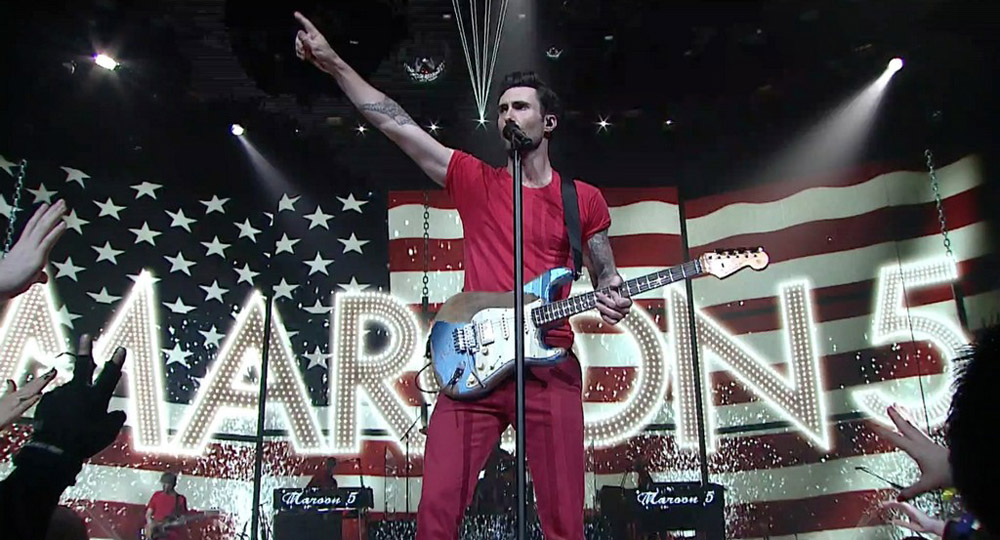 Viper Strikes on Maroon 5 "Overexposed" US Leg
April 30, 2013
LA-based Production Designer and Creative Director Demfis Fyssicopulos turned to Martin's award-winning MAC Viper Profile™ moving head for key visual looks on the North American leg of Maroon 5's "Overexposed" world tour.

"The Vipers deliver the intensity, colors, and gobos I intended for the show. The unit's small footprint also played an important role in the decision to use them," he said about the powerful yet efficient 1000 W spot, which were supplied for the tour by Upstaging.

Demfis placed the Vipers on overhead trusses and custom shelves around the stage and incorporated Martin Atomic 3000 strobes in his design as well.

The MAC Viper Profile was the first fixture in Martin's MAC Viper Family of moving heads, which has since grown to include seven different variants. It is convincingly brighter and more efficient than 1200-watt fixtures and is even an alternative to 1500-watt fixtures. It is a double award-winning luminaire and has found a home on riders the world over since its launch last year.

"Overexposed" is the fourth world tour by the American pop rock band and has been on the road in North and South America, Asia and Oceania since last year. The tour continues with European dates beginning in June.