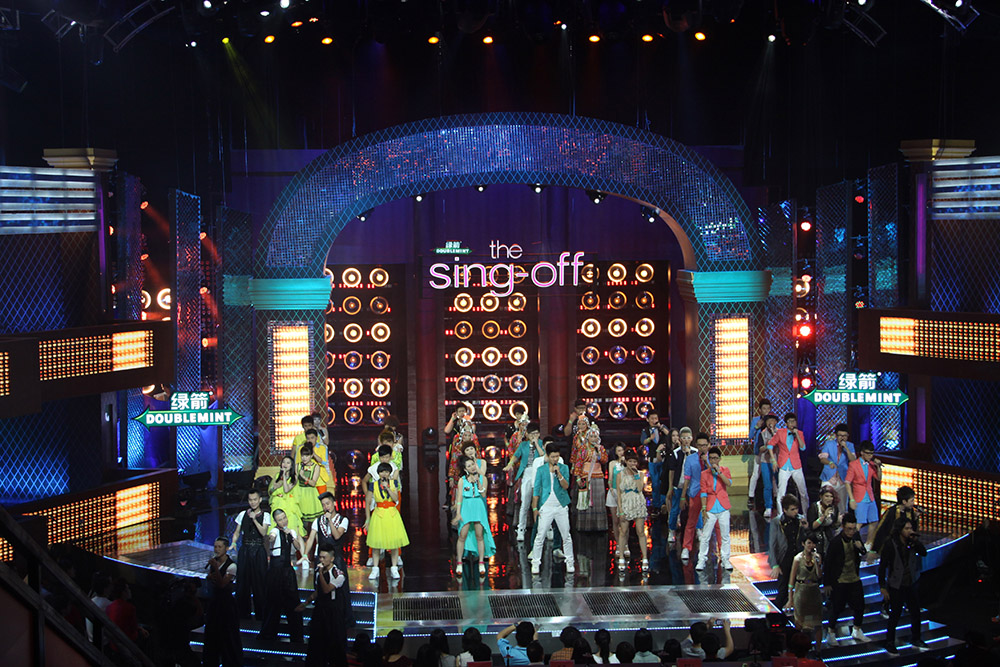 MAC III Performance™ for China's "The Sing Off"
November 13, 2012
The Chinese version of the American television singing competition, NBC's "The Sing Off," featuring a cappella groups, airs on Shenzhen Satellite Television and uses Martin MAC III series luminaires for the dynamic visual accompaniment.

Singing a cappella, that is, without instrumental accompaniment, is very demanding and requires highly refined vocal intonation. Martin's flagship MAC III Profile and MAC III Performance luminaires were specially selected for their accurate color mixing and delicate color tones as an ideal match for the strong sense of melody and rhythm of the a cappella style.

The MAC III series lights were also the main dynamic lighting instruments used on the U.S. version of the show and to this end organizers invited the original stage designers and lighting designers to China for guidance.

Some 18 MAC III Performance play an important role on the set. The fixture's framing system with full crossover of each blade and continuous rotation bring infinite possibilities for projection, framing and effects, while adding pattern and color to the set.

Various patterns and color from upstage and below stage MAC III Profiles provide backlight projection while 18 MAC 600 moving heads work closely with the MAC III series to add color to the various a cappella performances.