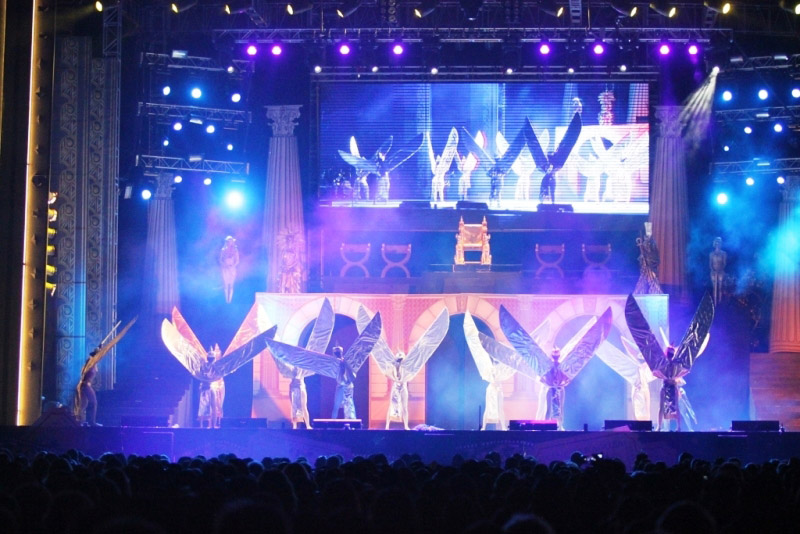 MAC Viper Party at Carnaval Mazatlan
May 22, 2013
Luminica Gdl of Guadalajara, Mexico, was one of the first rental companies in Mexico and Latin America to invest in Martin's MAC Viper Profile and had the fixtures out on one of the Carnival season's more festive events in February, Carnaval Mazatlan.

Lighting designer Luis Ernesto Armenta Jiménez has used Martin products since he started in the industry as a programmer and incorporated the new 1000 W Martin fixtures into his lighting design for the festival.

"I chose to use the MAC Viper Profile because I felt it would help me achieve the goal of highlighting a show that was full of cultural juxtaposition as it mixed contemporary dance with orchestral music and pop music, all in the same festival," he said.

Luis lined ground supports with 10 MAC Viper Profiles with color wash coming from 26 MAC 2000 Washes and 16 MAC 101 wash lights. Twelve Atomic 3000 strobes provided the extra power punch while the mid-air projection canopy came courtesy of Martin Magnum 2000 and Magnum 2500 Hz fog and haze machines.

"There are several notable advantages to the MAC Viper such as the power of the lamp, the crisp light beam, and the unconventional gobos. The zoom has a broad spectrum without sacrificing the brightness of the light and the color mixing is very intense. The effects that can be achieved are very good. All these together gave an awesome final result," Luis concludes.