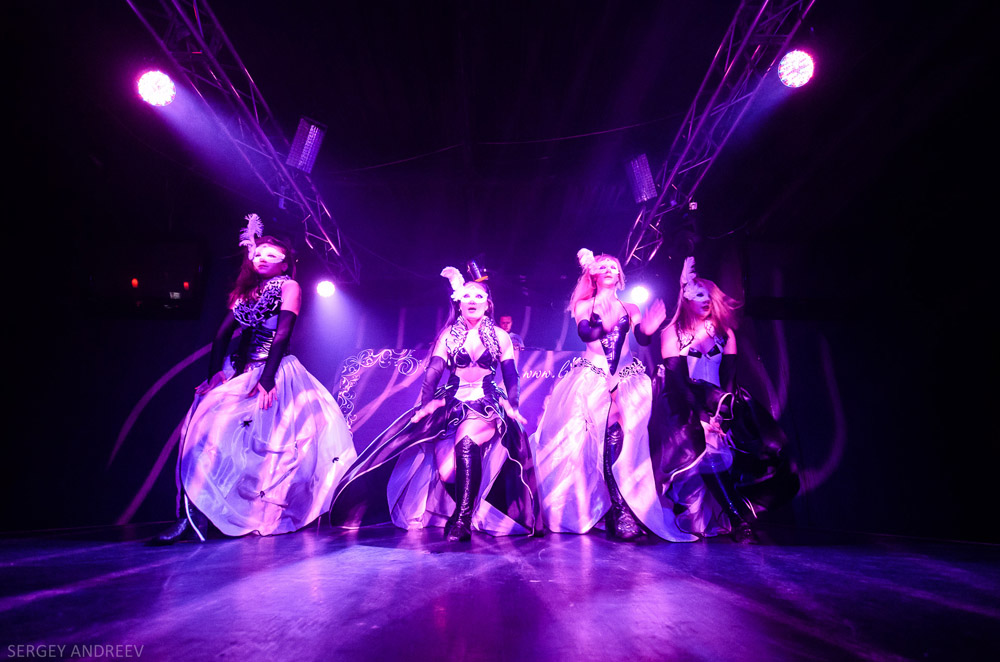 Moon Upgrades with MAC 350 Entour™ and MAC Aura™
November 21, 2012
This year, Moon nightclub in the Russian city of Yekaterinburg upgraded its lighting package of Martin fixtures with award-winning MAC 350 Entour and MAC Aura LED fixtures. The fixtures are used to create an exciting visual atmosphere for themed parties and performances in what is the city's only male striptease venue.

New generation
"This is not our first experience with Martin," states lighting and sound engineer at Moon, Pavel Turutin. "For 12 years, MAC 250 and MAC 300 fixtures worked successfully in our club before we bought the new LED fixtures. All the lights performed very well. That's why the first name that came to mind when thinking about renewal of the equipment was Martin Professional."

Twelve years have passed since the original Martin installation. Now the HID sources have been replaced by LED solutions which, besides performing their main role as dynamic lighting fixtures, are beneficial from an energy savings and service standpoint, also important reasons why they were chosen.

There can be no party without the dynamic lighting effects though and at Moon the MAC Aurasand MAC 350 Entourswork to the rythym of the music while shaping an exciting and enticing atmosphere.

Pavel says he found the MAC 350 Entours the perfect fixture to realize these goals. "We were looking for an LED spot, quite small and lightweight, but bright and fast at the same time," he says. "The MAC 350 Entourmet our expectations totally. Doubtless it is the brightest and fastest profile LED fixture in its class. Its original gobos and the rich color palette allow us to create thousands of dynamic effects." Besides the
MAC 350 Entours, MAC Auras are used to wash the club's stage and dance floor in ever changing color.