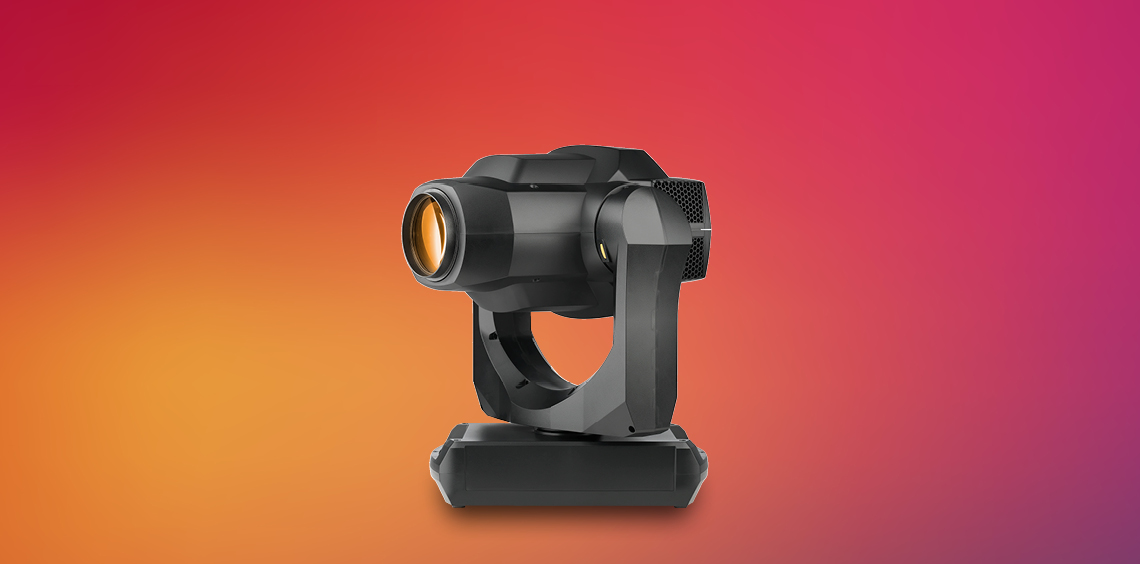 HARMAN Professional Enhances Martin MAC Allure Family with New MAC Allure Wash PC Featuring Integrated P3 Control
April 01, 2019
PROLIGHT +SOUND (Hall 12.0, Stand C58, C61 - Lightpower), FRANKFURT – HARMAN Professional Solutions is thrilled to introduce its newest addition to the Martin MAC Allure family of LED moving head fixtures, the MAC Allure Wash PC. This washlight variant of the MAC Allure Profile, features a novel RGBW light engine with unique 7-segmented beam control. With instant color control and pixelated beam, the MAC Allure Wash PC enables dynamic diffused projection and mid-air effects, previously not possible.
Additional features that make the MAC Allure Wash PC ideal for a range of needs are its ability to be broadcast safe with LED drivers that run the light engine at high and precise refresh rates, securing no flicker or banding on any broadcast application. It also features a compact 17.6 kg (39 lbs.) design that fits nicely into smaller sets and spaces, reducing truss loading constraint concerns. Similar to the MAC Allure Profile, the MAC Allure Wash PC supports the unique performance lighting needs of rental and install clients, including concert/touring, TV shows, corporate, houses of worship, concert venues, nightclubs, and cruise ships.
"When we launched the MAC Allure Profile, our lead-off was always 'There's nothing quite like it.' The MAC Allure Wash PC goes even further to bring previously unavailable features to the market," said Markus Kluesener, HARMAN Professional Solutions Lighting Product Manager. "Not only is it part of the first product family to combine a proprietary, solid state RGBW additive color mixing engine and 7-segment pixelated beam but it is now the first washlight out there to include integrated onboard P3 control, that works in addition to industry standard controls such as DMX, Art-Net and sACN."
"Despite its very innovative feature set, enabling many new and creative possibilities, the MAC Allure Wash PC is designed to not overload the user with unnecessary parameters," said Peter Skytte, HARMAN Professional Solutions Tour Lighting Manager. "It's a truly unique workhorse that packs a lot of potential and creative possibilities into an especially compact design."
Visit Lightpower at Prolight + Sound in Hall 12.0, Stand C58, C61 for more Martin information.