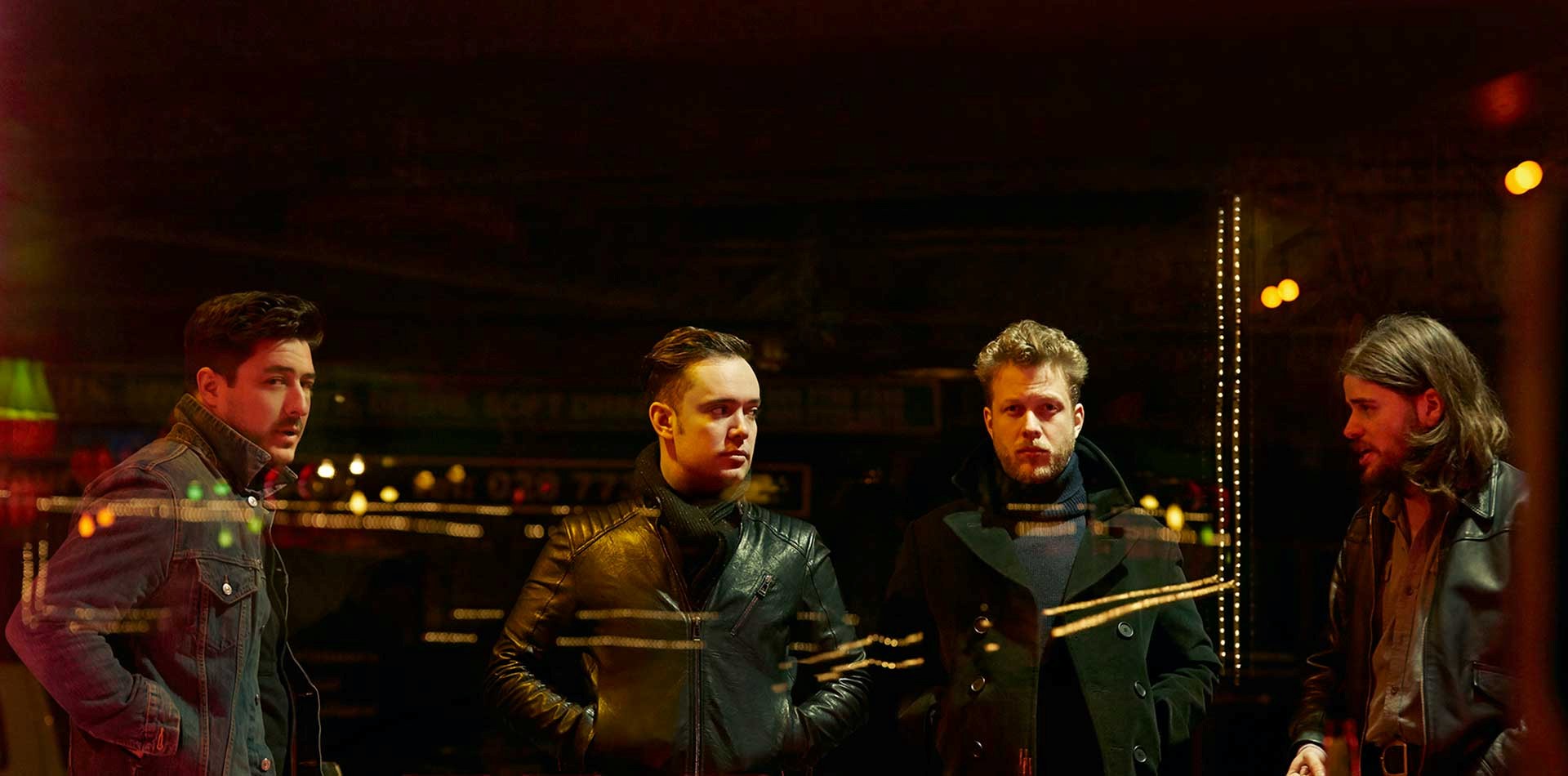 Martin by HARMAN Shines the Way for Mumford and Sons in South Africa
May 02, 2016
Stage Effects South Africa relies on Martin fixtures for record-breaking tour
Lighting fixtures from Martin by HARMAN are lighting up the Mumford and Sons Gentlemen of the Road South African Tour 2016. Ed Warren, the lighting designer for Mumford and Sons, designed the lighting for the tour. Hilltop Live / GOTR Production called upon local firm Stage Effects to provide the lighting technology for the South African portion of the tour, and Stage Effects' Theo Papenfus and Erik "Dominee" de Bruin put together a system that included 26 MAC Viper Profiles, 12 MAC Viper Washes, 22 MAC Quantum Washes, four JEM ZR44 smoke machines and two JEM K1 hazers. Adam "Moonunit" Morris, who is Chief of Lighting on the Gentlemen of the Road tour, then traveled a week in advance to help Stage Effects prep the lighting rig for a successful tour.
Papenfus, who started Stage Effects out of his garage in 2001, took an interest in Martin Professional products from the international success of the Martin MAC 2000 Series about 15 years ago. Stage Effects' initial investment in Martin lighting included 8 Martin MX-10, 8 Martin MAC 250 ENTOUR & 22 MAC 600 washes in 2007 that are still in use to this day. Papenfus mentions that this was one of his best purchases. "Due to the limited availability of products in South Africa, it is not possible to have a vast amount of different brands in our inventory," Papenfus explains. "So, I focus the majority of my stock on Martin, which I know makes quality products that work. We get a lot of international riders, and many of those specify Martin."
A core part of Stage Effects' lighting system design for the Mumford and Sons tour is the Martin MAC Viper Profile. Robbi Nassi from Electrosonic approached Papenfus in 2012 to tell him about the Viper Profile, a then-unreleased product. Papenfus placed an order for the first eight MAC Viper Profiles in South Africa before the fixture was released—without even seeing the fixture. The product specifications were not available at this stage, but Papenfus knew from Martin's reputation that the MAC Viper Profile would be the next benchmark fixture. "It was a very proud moment for me to see the hard work and product supplied by Electrosonic on a show of this caliber making history in South Africa," he said.
After the success of the first eight MAC Viper Profiles he ordered, he purchased an additional 16 MAC Viper Profiles to get him to 24 units in house. Explaining this purchase, Papenfus said, "I was in the market for a year, looking for a quality 1200W-class fixture. The larger 1500W fixtures are hard to source in South Africa, but 1200W fixtures will work for the big international shows. I wanted to buy something that is often specified, but also will last. When I saw how successful the MAC Viper Profile was globally, I knew it was the right choice."
The MAC Viper Profile is a high-output profile luminaire with an exceptional feature set, superior light quality and a highly efficient optical system. The Viper Profile was a great fit for an event like the Mumford and Sons Tour that requires 26 profile fixtures, as its 1000-watt HID source makes the Viper more than 50 percent more efficient than its 1200-watt rivals. The efficiency of the Martin fixtures made them a significant cost savings for the event.
Having great, efficient lighting was very important to everyone involved, as Mumford and Sons took a different approach to their tour in South Africa. Rather than performing large events in stadiums, the band chose to select unique venues with smaller capacity, but provide multiple shows per venue. Event production company Hilltop Live coordinated the South African tour, having been in discussions about bringing Mumford and Sons to South Africa for more than five years. The tour has been a resounding success, breaking a record for the Pretoria leg of the tour with two shows of around 25,000 fans each. Tickets for the shows sold out within 10 minutes of going on sale.
For more information on Stage Effects:
www.stageeffects.co.za
For more information on Electrosonic SA:
www.electrosonic.co.za
For more information on Hilltop Live:
www.hilltoplive.co.za
Image courtesy of Hilltop Live and James Minchin III.