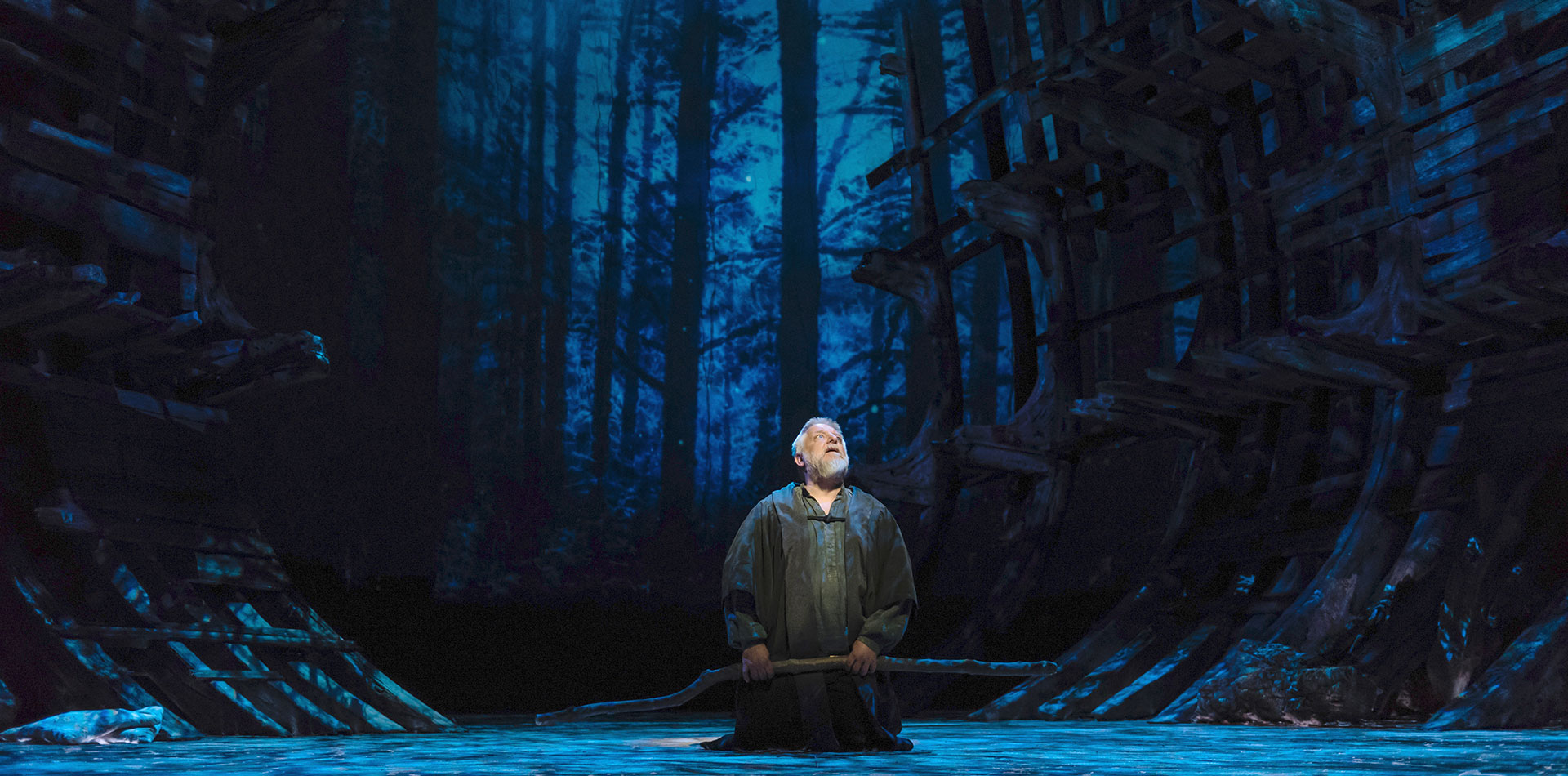 Royal Shakespeare Company Brings "The Tempest" to Life at the Iconic London Theater with Martin By HARMAN
November 16, 2017
That is the question—but not to Royal Shakespeare Company lighting designer Simon Spencer. He's got it readily available in his truly hybrid effects fixture: the Martin MAC Viper AirFX, capable of producing both cutting-edge beams and rich wash effects.
If there has ever been any such thing as an unspoken rule against theatrical lighting designers crossing over to use fixtures traditionally known from the stadium rock world, Royal Shakespeare Company lighting designer, Simon Spencer, is a hardened felon. When Simon first encountered the MAC Viper AirFX at a Sir Elton John concert, his immediate reaction was: "Wow, this light's wash is so incredibly bright and it's got custom gobos, air movement and warm person backlight too." He instantly decided to specify the hybrid luminaire for the iconic London theater. 17 MAC Viper AirFX sit in the rig along with 20 MAC TW1, eight MAC III Performance and three MAC Viper Performance.
With 23 years as senior lighting technician at the prestigious Royal Shakespeare Company, having set and operated the lights on numerous prominent productions, Simon Spencer is certainly no rookie in theater lighting. "I go all the way back to very big spectacles, polar bears, and colored lighting" Simon reflects on the development of theater lighting, "but now, with millennials having grown up with 3D, Virtual Reality and all, you must step up your game to make the lighting compelling." For the Royal Shakespeare Company's production of The Tempest, in collaboration with Intel and in association with The Imaginarium Studios, the classic Shakespeare piece on power, position and wealth, Simon uses 17 MAC Viper AirFX, to blend in with 27 projectors that project a stunning digital avatar on stage.
"Limited space makes it essential that I can use fixtures with all-in-one functionality"
As is the case with most old theaters, Simon is limited by rig space and weight restrictions. With just three rows of circular bridges, he wanted a moving head with wash, performance and gobos. And for simulating light through clouds, movement in air and sharply defined beams—the MAC Viper AirFX delivered just that.
The course of a day—visualized
The entire play takes place during the passage of just one day, so the lighting design task was to create air moods and effects to visualize lovely color renderings that morph from a storm, to lightning, and then when the clouds clear, to changing the colors and the shape of beams in the air. "It is this organic, seamless transition from one mood setting to another that makes the MAC Viper AirFX absolutely stunning," says Simon Spencer. "It's how the soft edges dance with haze in the air to produce a lovely, constant shaft of light. And the way the gobos work is really out of this world, it doesn't just look like a rotating gobo, it curves around itself in an astonishing way."
Learn more about the Royal Shakespeare company
What lights through yonder window breaks?
MAC Viper AirFX x 17
MAC TW-1 x 20
MAC III Performance x 8
MAC Viper Performance x 3
Theatrical Photos:
Topher McGrillis