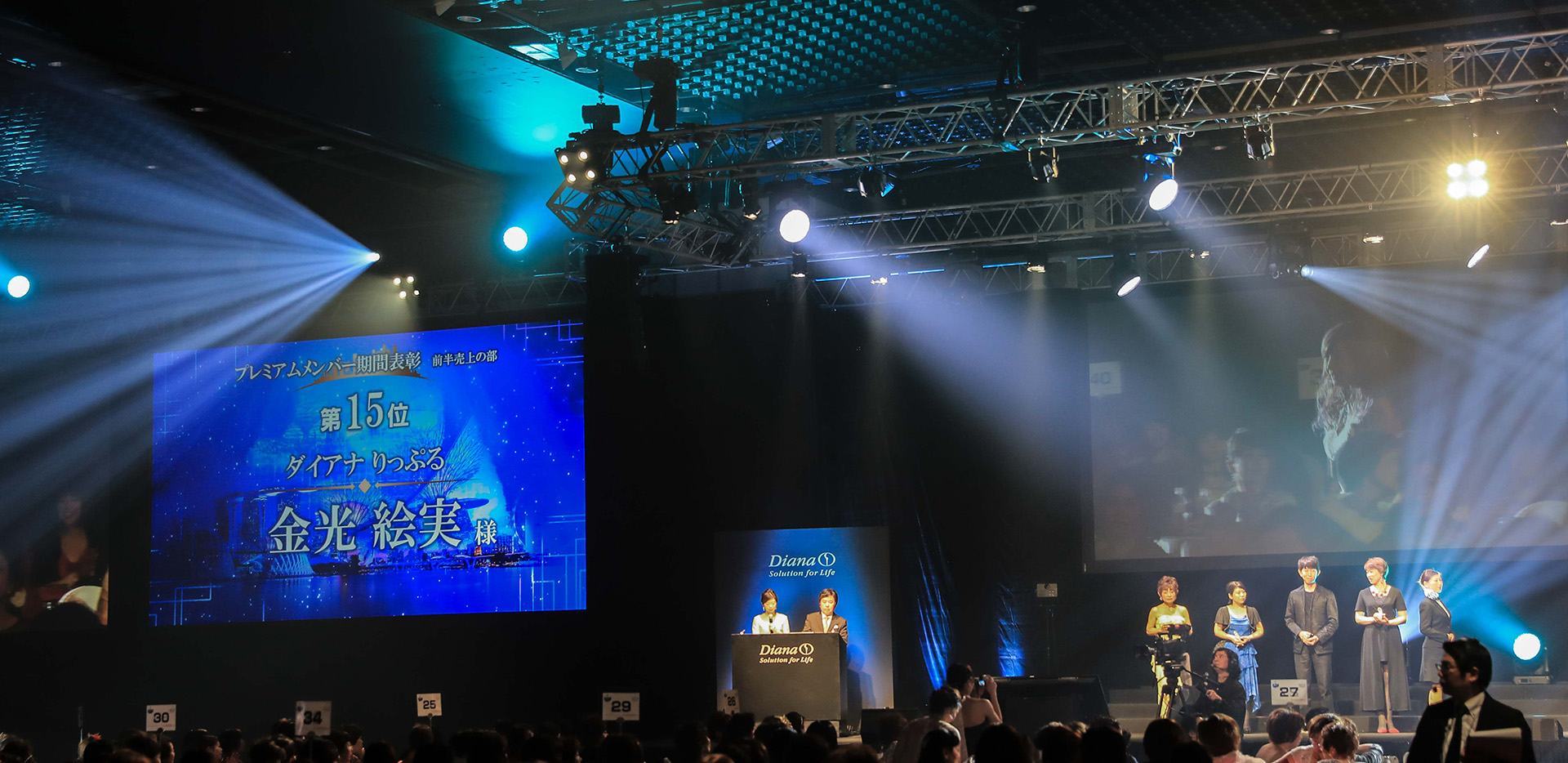 SCM Production Creates Immersive Lighting Experiences with HARMAN Professional Solutions
August 27, 2018
SCM Production adds Martin by HARMAN lighting fixtures to ensure unforgettable lighting production for wide range of live events
Singapore—SCM Production Pte. Ltd. recently upgraded their inventory with Martin by HARMAN lighting solutions.
A premier event production company based in Singapore, SCM Production delivers professional audio and lighting services for corporate events, product launches, trade shows, celebrations and more. With the goal of better serving their clientele and ensuring premium lighting for a wide range of live events, SCM Production made the decision to expand its lighting inventory with an array of state-of-the-art Martin lighting solutions, including the new MAC Encore Performance, MAC Quantum Wash and Rush MH 7 fixtures.
"We chose Martin fixtures because we wanted to provide our clients with the most versatile and powerful lighting solutions," said Ng Boon Kok, Director of SCM Production. "For audio, we've been using JBL sound reinforcement systems in Singapore's most prestigious venues for years. Our new Martin inventory enables us to push the boundaries of event lighting and create immersive visual experiences for shows and events of any size. We recently used the new Martin fixtures for the first time and it was a great success. We love that the Martin lighting fixtures are equally effective for both large arenas and small intimate spaces," added Ng Boon Keong, Director of SCM Production.
The recently launched Martin MAC Encore Performance plays a big role in SCM's new lighting inventory. The MAC Encore Performance offers incredible visual effects and unparalleled performance by combining cutting-edge cold LED technology with an innovative light engine that generates natural, full-spectrum light and ultra high color rendition. All motorized operations on the Encore Performance are engineered to be quiet, allowing them to be utilized in modern performing arts scenarios where low noise levels are necessary.
SCM selected the MAC Quantum Wash for its tight beams, beautiful washes and market-leading color palette. They also chose the Martin Rush MH 7, an all-in-one moving head fixture, for beam, spot and wash applications. The Rush MH 7's maximum flexibility enables SCM to provide dynamic lighting that is equally effective on the dance floor and in the performing arts space.
"It's a privilege to see Singapore's SCM Production extend their relationship with us by investing in Martin lighting solutions," said Ramesh Jayaraman, VP & GM, HARMAN Professional Solutions, APAC. "We thank SCM Production for demonstrating their trust in HARMAN by adding our latest Martin MAC Encore Performance fixtures. SCM Production's new Martin inventory helps them create brilliant atmospheres at events and enhance performances to the satisfaction of their esteemed clients."