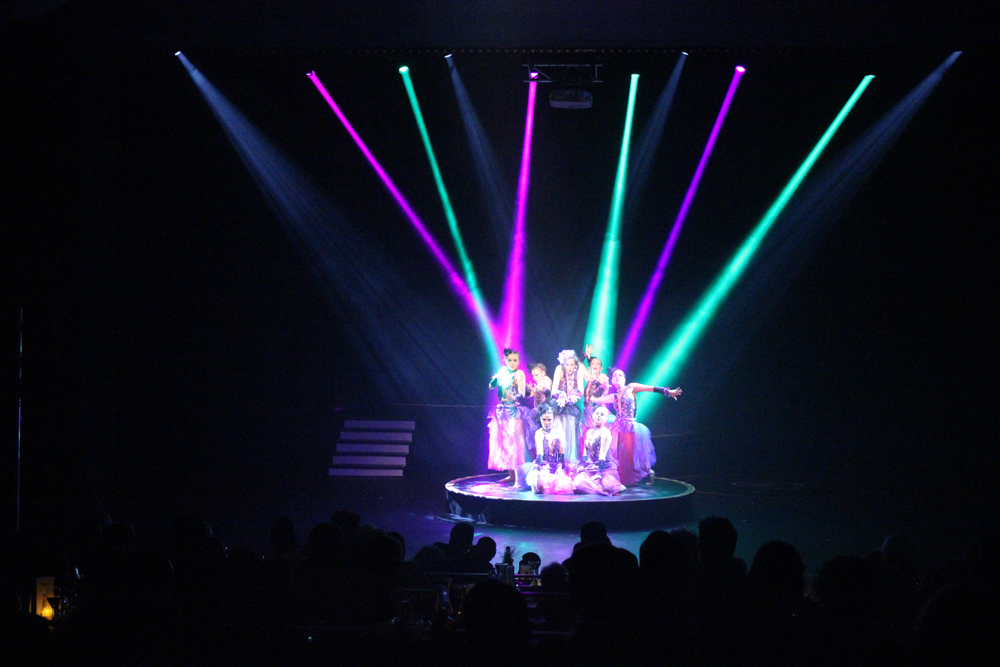 ACLX Delivers Immersive Lighting Experiences with HARMAN Professional Solutions
July 11, 2018
Show Technology supplies ACLX with Martin Professional RUSH series fixtures for theatre shows, live music performances, conferences and more
HAMILTON, New Zealand—ACLX recently upgraded their lighting inventory with Martin by HARMAN RUSH series fixtures from Show Technology to supply for theatre shows, live music performances, conferences and more.
ACLX is New Zealand's most comprehensive supplier of entertainment and event services. Offering project management, installation and full lighting design services, ACLX is known for bringing world-class productions to the Waikato. In order to provide more versatile and affordable lighting solutions to their clients, ACLX sought to update their inventory with a variety of fixtures capable of creating dazzling lighting effects for events at concert venues, theatres and more. To achieve these goals, ACLX reached out to Show Technology, who suggested the Martin Professional RUSH MH1 Profile, MH6 Wash CT and MH7 Hybrid fixtures for their flexibility, power and dazzling effects.
"We chose the RUSH MH series because each fixture is portable and easy to deploy on small stages, yet powerful enough to hold their own on the largest stages in the country," explained Aaron Chesham, Managing Director of ACLX. "The RUSH MH series was exactly what we needed—each fixture offers an impressive output with a small footprint at an affordable price. The MH fixtures have great optics, bold colors, and beautiful effects—they save us time and money without sacrificing quality. The RUSH MH series can do everything our clients need and more with fewer fixtures than the competition."
The RUSH MH Series provides ACLX with a variety of state-of-the-art fixtures that are capable of producing dynamic visual effects for any event. The MH 1 Profile combines a super bright LED with moving head capabilities in a portable package, allowing for quick and easy installations on stages with limited space. The RUSH MH 6 Wash CT provides a fully pre-mixed white color system for environments where color temperature is critical. The multipurpose RUSH MH 7 Hybrid combines the capabilities of Martin's high-quality 250W Beam, Spot and Wash moving heads in a single fixture, allowing lighting designers to induce emotions in any environment.
"ACLX wanted to update their lighting inventory with fixtures capable of creating immersive experiences for any audience," said Nick Reeves of Show Technology. "We knew the RUSH MH Series fixtures would be a perfect fit. The RUSH MH1 Profile, MH6 Wash CT and MH7 Hybrid fixtures provide a class-leading lighting solution that meets the high standards required on world-class stages."
"It's exhilarating to know that ACLX selected Martin lighting solutions to achieve one-of-kind sensory experience at the events they designed," said Ramesh Jayaraman, VP & GM HARMAN Professional Solutions, APAC. "We would also like to thank Show Technology for selecting the RUSH series and their continued support in redefining lighting and changing the way fans experiences light."