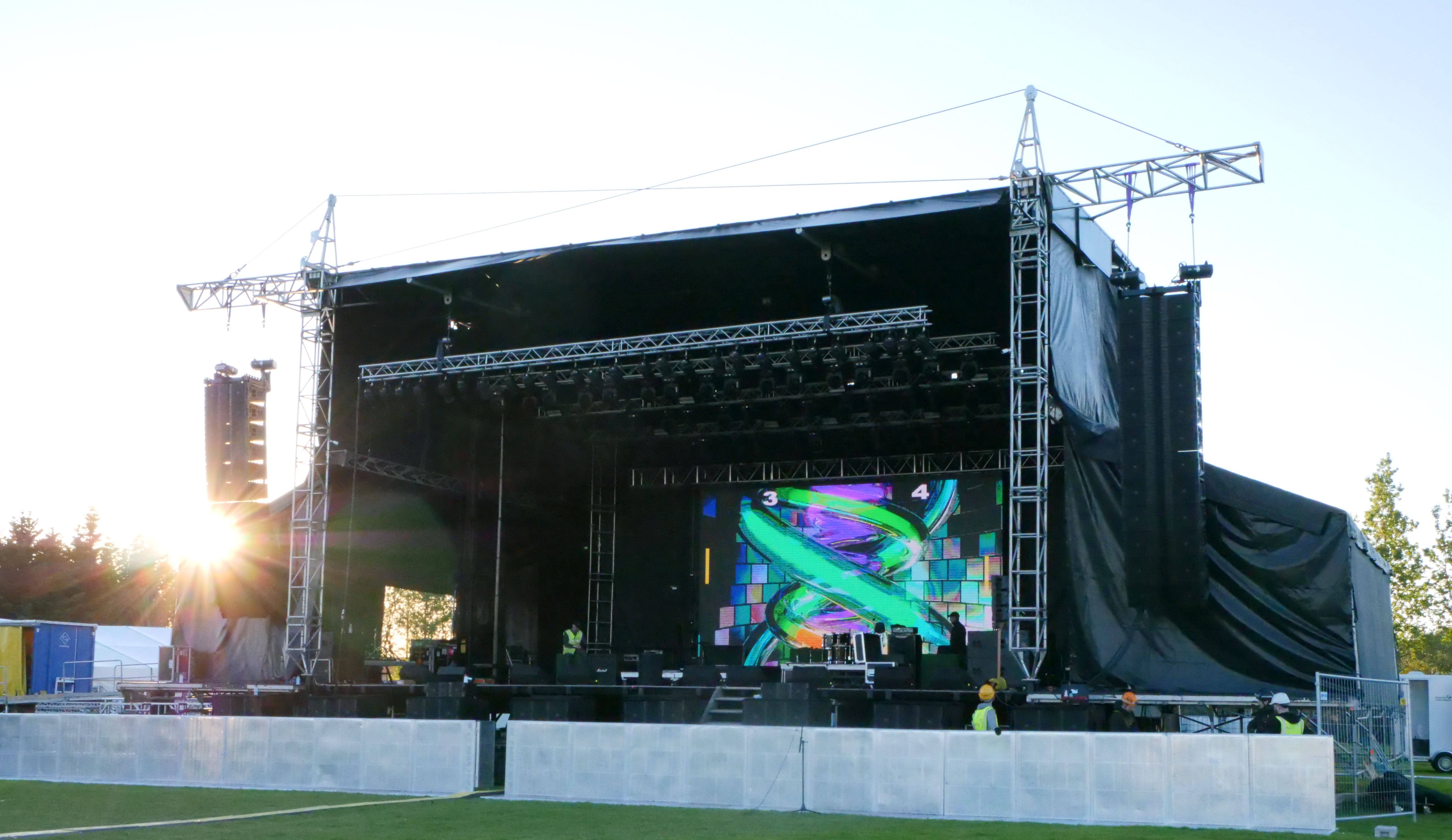 Iceland's Secret Solstice Music Festival Delivers Enchanting Sound and Lighting with HARMAN Professional Solutions
November 08, 2018
Held in Reykjavík during a period of 24-hour sunlight in the Arctic Circle, the annual music festival features non-stop performances across four outdoor stages and an indoor club venue. Festival organizers hired HljóðX to provide sound and lighting systems for all five venues that could accommodate the festival's diverse lineup of high profile artists, including Slayer, Gucci Mane, Bonnie Tyler and Steve Aoki. HljóðX outfitted each stage with JBL VTX V-Series line array loudspeakers, Crown I-tech amplifiers, Soundcraft mixers and Martin lighting fixtures.
"The event environment is fast-paced, and being able to set up and connect the sound system in a very short time and get started quickly with great-sounding JBL presets is important for us," said Ingolfur Arnarsson, CEO of HljóðX. "That gives us additional time to work on the audio and further tweak each system for the best sound for each act. That's an important aspect that we really like in the JBL system."
HljóðX equipped the outdoor stages with JBL VTX V25-II loudspeakers and S28 suspended subwoofers, Crown I-Tech 12000HD and 4x3500HD amplifiers, and BSS OMNIDRIVE HD signal processing. Soundcraft digital mixing consoles integrated seamlessly with the system, which made it easy for sound engineers to adapt to different sets throughout the day. The indoor club venue was all set up with VTX A12 for the opportunity to drive the music full force by demand.
"It is a true joy to work with the VTX 25 at a festival like this," said Axel Flex Arnason, Sound Engineer at Secret Solstice. "At my stage I'm confronted with a very broad spectrum of music, from a live band playing soft soul music to aggressive hip hop, often with a lot going on in the lower frequencies. The VTX system gave me an even palette to work with, delivering beautiful, undistorted sound quality through the entire spectrum at loud volume."
"We ran the system full range to have more even coverage on the low end," said Eyvindur Eggertsson, project manager at HljóðX sound division. "That supported the sound of all the different artists who performed with very nice results."
Martin MAC Aura XB Wash fixtures provided bright illumination to compete with the midnight sun, and their compact design and low power consumption was ideal for running multiple stages efficiently. HljóðX used the Rush MH3 for narrow, long-throw beam lighting and spectacular mid-air effects. Atomic 3000 LED strobe lights amped up the energy.
TAGS: Entertainment, Festival