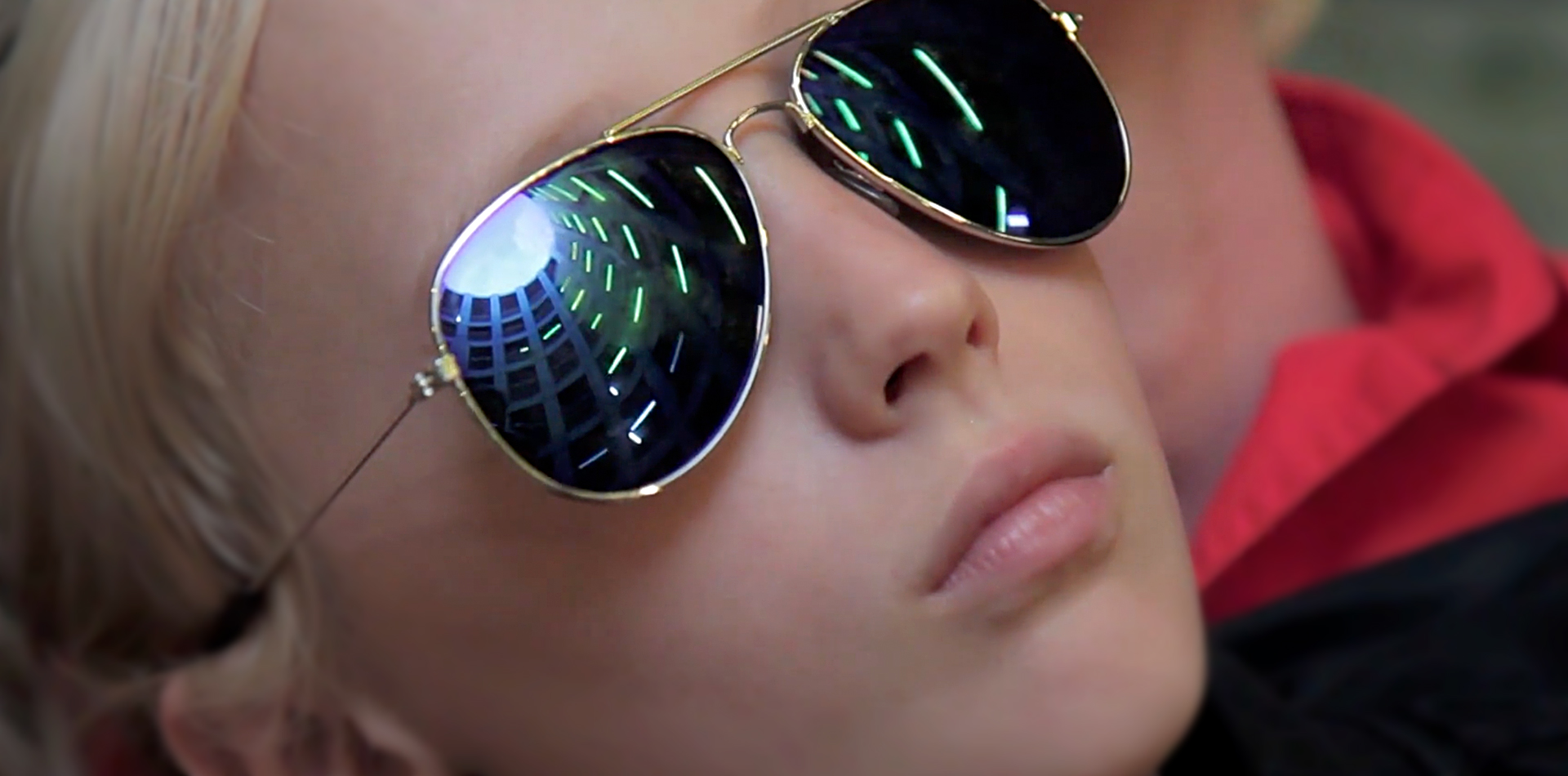 Down the Rabbit Hole with Martin by Harman Exterior PixLine
November 28, 2016
Martin by HARMAN's Exterior PixLine LED video fixtures gave art and culture festival goers a full-on audio/visual sensory impact in unconventional settings.
'The Rabbit Hole' is an art installation created for an art and culture festival in Aarhus, Denmark. Set up in the rotunda in Salling Aarhus' parking facilities, the installation is inspired by Lewis Carroll's Alice in Wonderland and consists of seven 'chapters' of light and sound, which literally help you down the rabbit hole. The installation was created using Martin by HARMAN PixLine.
Interactive design house Kollision was commissioned by the Aarhus Festuge, an annual art and culture festival in Aarhus, to create an extraordinary lighting experience for its visitors. Says Rune Nielsen, partner, architect MAA, Ph.D., Kollision: "The organizers requested an impressive installation as part of a guided tour that would take participants to some of the unknown places in Aarhus, such as backyards and insides of parking houses. Salling, a huge department store in Aarhus, has a striking parking garage architecture, and being from Aarhus ourselves, we immediately got inspired to give it a go. Not only was it the most practical place to work with a cool lighting installation that would bring joy to people, the striking form factor made it an obvious choice. We knew we could let our creativity flow there."
And flow it did – the huge, cylindrical space was dressed with the Exterior PixLine 20, a linear LED video fixture specifically designed for media facades and creative installations. The fixtures can be fully customized in terms of length and color to match every installation requirement, while the power source is hidden.
Once the LED video fixtures were in place, the creative process drove the project forward. Comments Martin by HARMAN product manager, Robert Svensson: "Since the Exterior PixLine 20 can be combined with a wide variety of lenses and diffusers for the right look for every application, we knew we could go pretty far. The creatives at Kollision had this cool idea of going down the rabbit hole, referencing Lewis Carroll's "Alice in Wonderland". The next question was: How do we translate that into a great experience?"
Set on the spiral ramp of the Salling parking garage, the final structure forms a monumental empty cylindrical center space, making up the base of the installation. LED light sources have been distributed along the railing of the spiral, which, together with spatial light and sound, create and immersive experience for the visitors. The result was a 25-meter high cylindrical space of light, movement, and sounds that leads the spectator through a journey of madness similar to that of a rabbit hole.
The Exterior PixLine 20 was driven by the Martin by HARMAN P3 System Controller family for easy setup and video display, which allowed for a swift translation of ideas into an experience that delighted and wowed both locals and international visitors during the Aarhus Festuge.
TAGS: Architectural, Art Piece