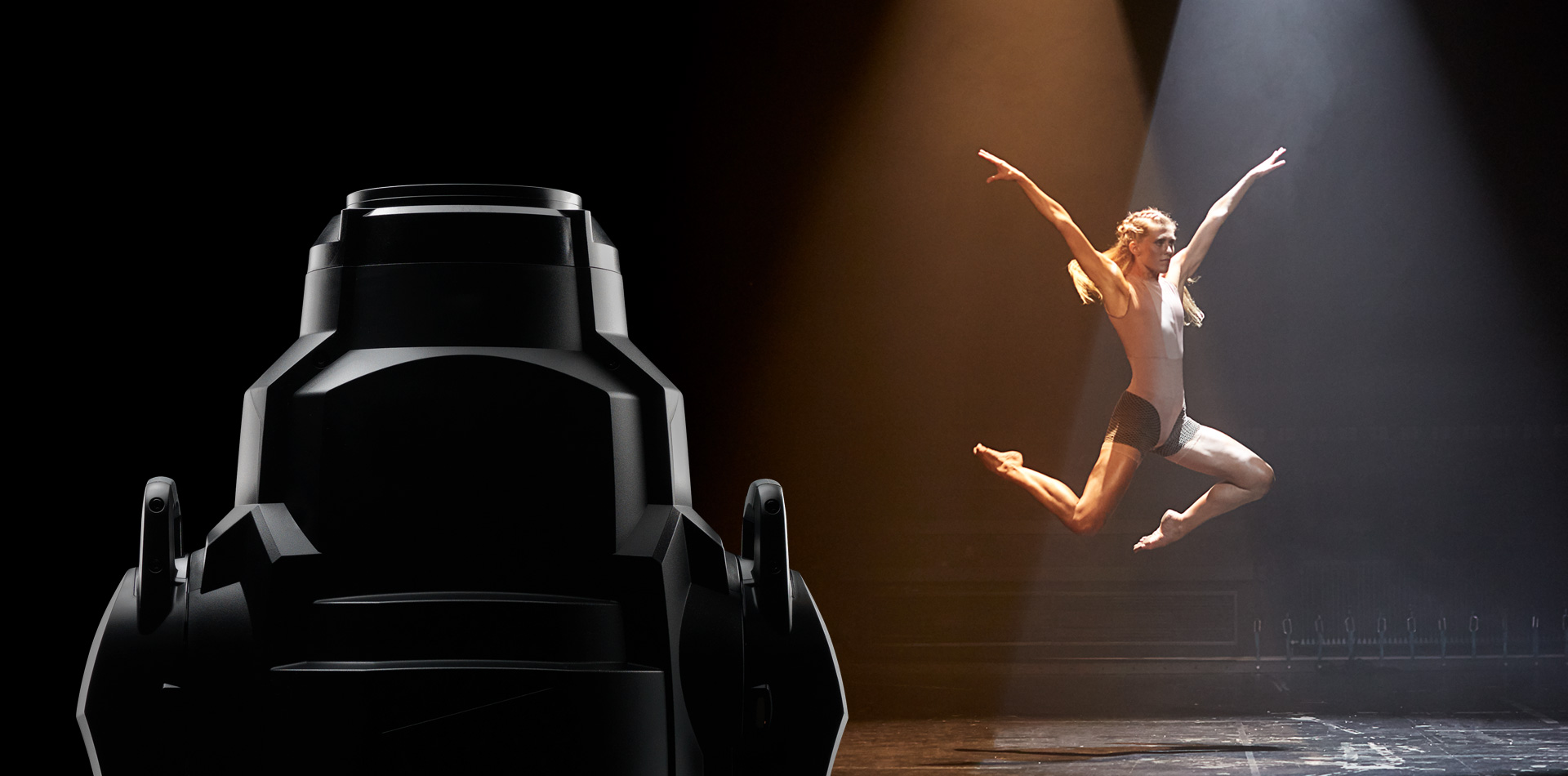 Martin by HARMAN Introduces MAC Encore Wash—New Whisper Quiet Benchmark Fixture in Wash Lighting
November 17, 2017
Full-featured, whisper-silent LED moving head extends MAC Encore line with wash light quality and performance levels never seen before in LED-based stage lighting units.
LDI (Booth #242), LAS VEGAS—HARMAN Professional Solutions announces the launch of Martin MAC Encore™ Wash, a full-featured, LED moving head designed to produce premium white wash lighting in a wide variety of applications where critical lighting is required.
MAC Encore Wash is available in two dedicated color temperature variants: WRM for unparalleled, 3000 K warm incandescent emulation and CLD for crisp, 6000 K neutral daylight. In addition to providing a soft-edged wash extensions to the MAC Encore line, the WRM variant, is a perfect replacement for the much-loved, discontinued MAC TW1, and the CLD variant, is an LED-based alternative to the MAC Viper Wash DX. Both variants can also be used as modern replacements for generic fixtures like tungsten or HMI based Fresnel fixtures, with the additional benefit of color mixing and movement.
MAC Encore Wash leverages many of the innovations introduced in MAC Encore Performance, announced in September, including cutting-edge LED technology with a proprietary and innovative light engine that generates pristine, full spectrum light with ultra-high color rendition. This is all housed in a cleverly cooled and packed optical design.
Like MAC Encore Performance, the MAC Encore Wash weaves together coveted features and dynamic effects including vibrant CMY color mixing, Animotion™ FX system for 3D mid-air and projection effects, smooth color temperature correction, extreme speed and accuracy of movement, and a record breaking, low noise engine—plus, MAC Encore Wash includes an internal barndoor system with two overlapable shutter blades that allow for dimming to full blackout.
"When we released MAC Encore Performance a few months back, we instantly had lighting industry influencers praising this new benchmark fixture in high quality LED lighting" said Markus Klüsener, Product Manager—Stage Lighting, HARMAN Professional Solutions. "With the introduction of MAC Encore Wash we now have a fixture family that offers a premium solution for all stage lighting requirements".
Availability
Both the CLD and WRM variants of Martin MAC Encore Wash will be available in January 2018. Contact your HARMAN representative for ordering information.
For more information, please visit: martin.com/macencore