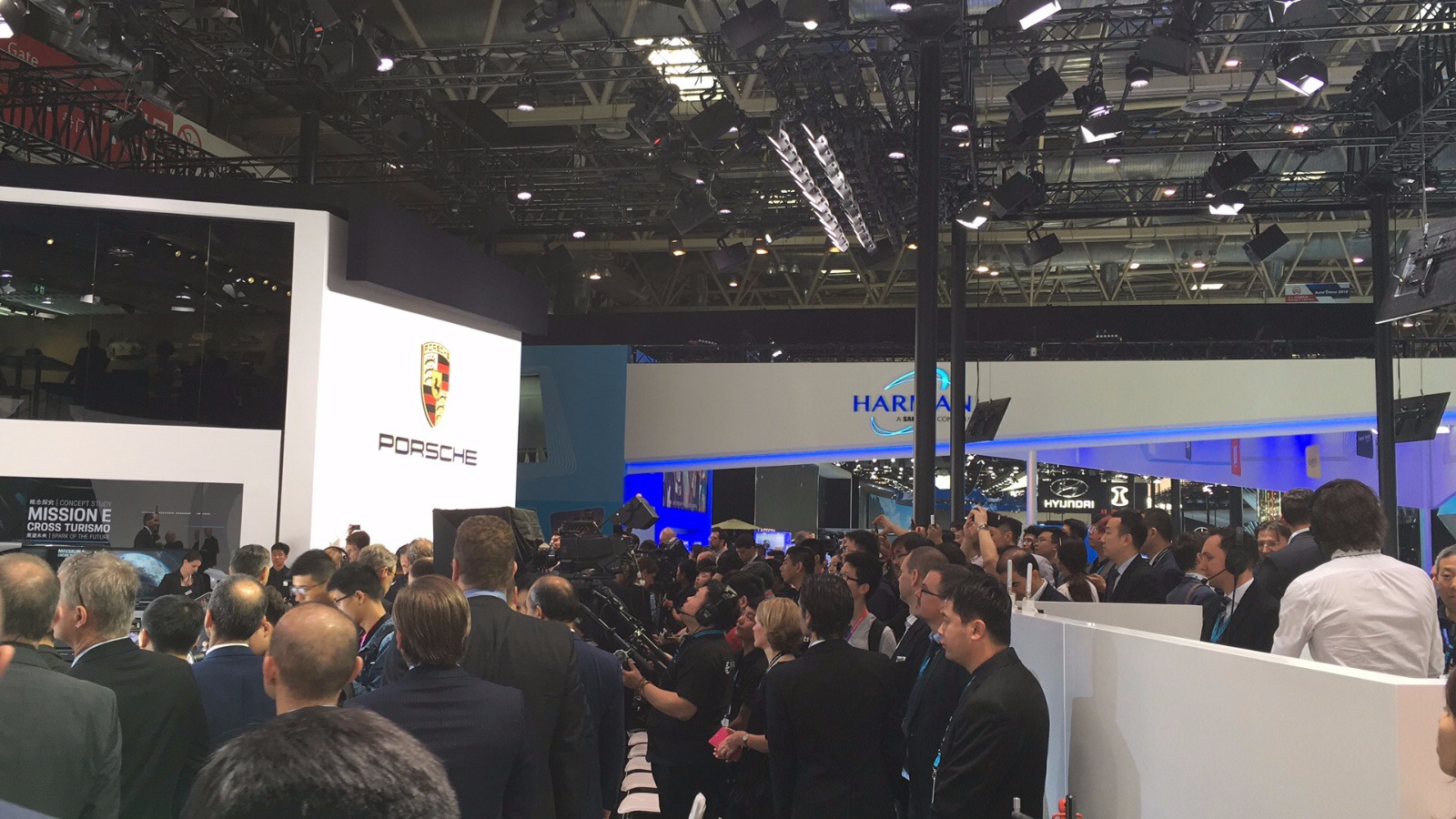 Beijing International Automotive Exhibition Shines a Light on Luxury with HARMAN Professional Solutions
August 29, 2018
Showtec International selects Martin MAC Encore Wash and MAC Viper Wash DX to deliver vibrant and impactful lighting for high-profile auto show
BEIJING—Showtec International recently partnered with HARMAN Professional Solutions to create a stunning visual experience at the Beijing International Automotive Exhibition.
Based in Singapore and operating internationally in China, Malaysia and Kuala Lumpur, Showtec is a leading provider of professional audio, lighting, video and rigging services for concerts and other large productions. Showtec was recently hired to provide lighting for the Beijing International Automotive Exhibition, a biennial auto show in which top manufacturers such as Lexus, BMW and Mercedes-Benz showcase their latest luxury models to the largest and fastest growing auto market in the world. In order to ensure an elegant atmosphere with immersive lighting, Showtec relied on an array of cutting-edge Martin by HARMAN lighting fixtures.
"High-end events like the Beijing Auto Show require state-of-the-art lighting solutions to highlight the importance of the new innovations being exhibited," said Henry Ang, Managing Director, Showtec International, Singapore. "With this goal in mind, the Martin fixtures were a perfect fit, helping to transform the venue into a supercharged visual environment in which attendees would never forget where they got their first look at the new Porsche!"
Showtec utilized the new MAC Viper Wash DX, a full-range wash luminaire equipped with an innovative internal shutter system that enabled the team to map the light projection onto the car models and other set elements with great precision. MAC Viper Wash DX features an outstanding quality of light and unlimited color choices, while its internal framing system allowed the Showtec team to use it as a highly capable automated substitute for conventional daylight Fresnel fixture.
To deliver rich color and premium white light for the auto show, the team also used MAC Encore Wash, a full-featured LED alternative to the Viper Wash DX. MAC Encore Wash comes in two high-quality color temperature variants. Encore Wash WRM offers unparalleled 3000 K warm incandescent emulation, while Encore Wash CLD produces unmatched 6000 K crisp, neutral daylight. Both variants can be utilized as substitues for traditional tungsten fixtures with the additional benefit of color mixing and automation.
"Beijing International Automotive Exhibition is one of the biggest auto shows in the world, and we're honored to be represented there by Showtec International," said Ramesh Jayaraman, VP & GM, APAC, HARMAN Professional Solutions. "The Martin lighting fixtures enhanced attendees' visual experience, and helped create a lasting positive impression of the event in their minds. We're glad to meet the unique demands of this world class event, and we thank Showtec for their commitment to customer satisfaction and faith in HARMAN products."
TAGS: exhibition, Entertainment