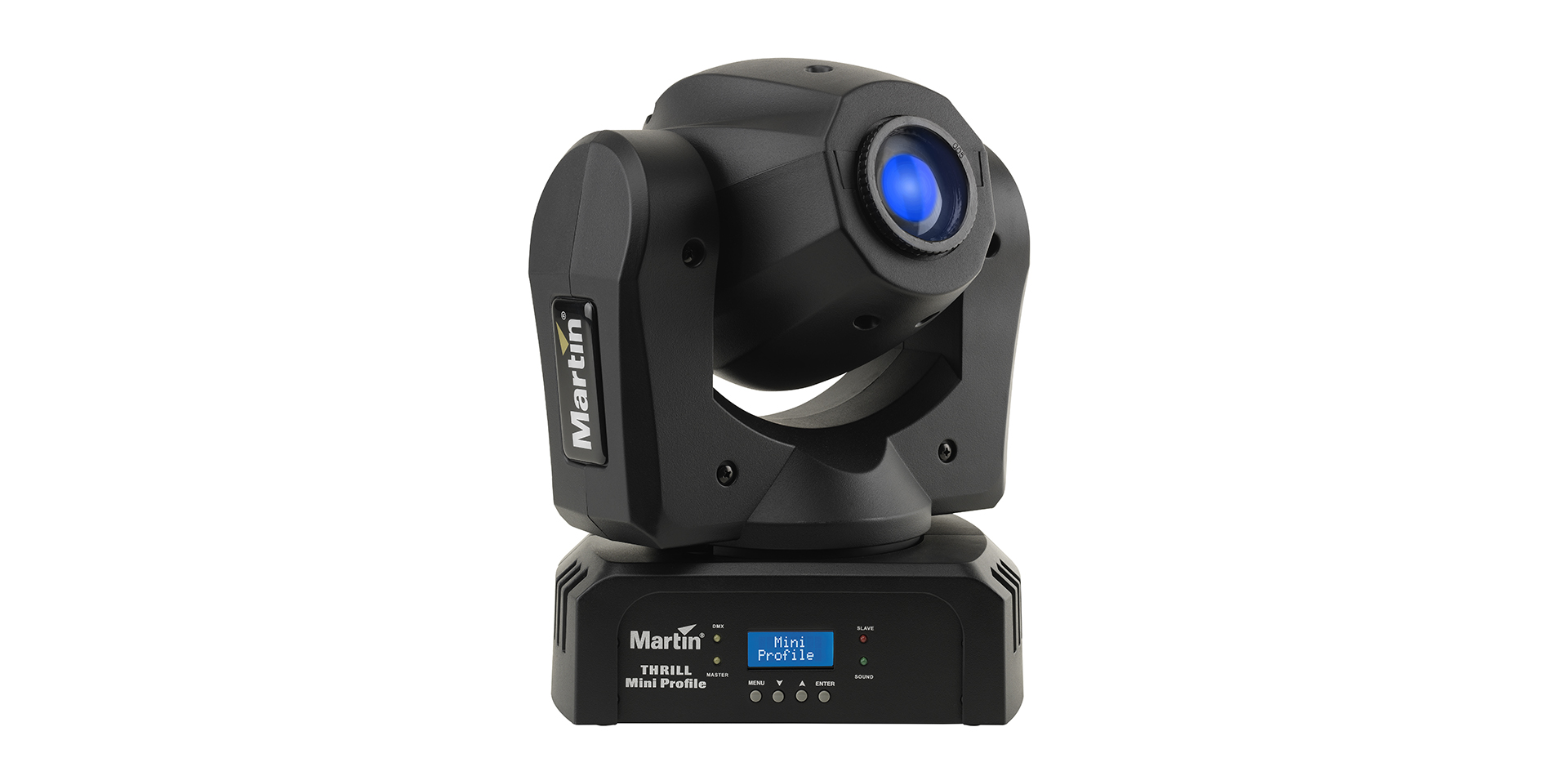 HARMAN Professional Solutions Brings Professional Lighting and Atmospheric Effects to NAMM with the Martin THRILL Series
January 24, 2018
Compact, affordable and easy-to-use LED fixtures and atmospheric effects enable musicians to achieve professional lighting effects, regardless of lighting experience
NAMM (Booth #14811), ANAHEIM, Calif—HARMAN Professional Solutions, the global leader in audio, video, lighting and control systems, including networked AV, today debuted the Martin by HARMAN THRILL Series at the 2018 NAMM show and announced their worldwide availability.
The THRILL Series is made up of compact, affordable and easy-to-use LED lighting fixtures and atmospheric effects that enable musicians, DJs, and performers to bring a­ new level of polish and excitement to performances and events. Designed to work right out the box, THRILL products feature high quality presets that enable musicians and performers with minimal to no lighting experience to achieve professional lighting effects. This easy-to-use and affordable range of products initially includes the THRILL Mini Profile compact LED moving head fixture, THRILL Compact PAR Mini LED and THRILL Compact PAR 64 LED fixtures, and the THRILL Vertical Fogger.
"In order to stand out in today's competitive live performance environments, gigging musicians and DJs need to deliver more than just a musical experience—they need to deliver a cohesive visual entertainment package," said Justin Cicerone, Solutions Manager, Retail, HARMAN Professional Solutions. "The Martin THRILL Series gives musicians and performers everything they need to create impressive lighting and atmospheric effects, with price points and form factors that fit easily into any budget or stage setup. And with a high quality selection of pre-programmed lighting presets, THRILL products make it easier than ever for musicians to take their performances to the next level."
Compact and portable, THRILL products are perfect for bands, DJs, singer songwriters or wedding entertainers who transport equipment in their personal vehicles where space is limited. THRILL products are also ideal for small venues with limited stage footprints, and rental companies who want to supply atmospheric lighting and fog solutions for smaller events without the budget for professional lighting operators. THRILL is also perfect for event planners, corporate environments, or enthusiasts who want to add a dramatic touch to holiday gatherings or parties. With an automated sound-driven mode for all three light fixtures, and wireless remote control for the Compact PARs and vertical fogger, performers and presenters can simply plug-in and have an impressive light show.
Martin THRILL Series products:
THRILL Mini Profile—Compact LED moving head with super sharp optics, superior output and a color wheel offering eight colors, plus white and gobo effects.
THRILL Compact PAR Mini LED and THRILL Compact PAR 64 LED—Bright and powerful LED PAR cans, commonly used for stage, wash and uplighting.
THRILL Vertical Fogger—Fog machine capable of producing 25-feet high plumes of fog that simulate "cyro" effects, complimented with LED lights for stunning visuals.
Martin THRILL products are now available through authorized resellers worldwide. For more information, please visit martin.com/thrill.